Click the link below the picture
.
After scanning the vast reaches of the cosmos for Earth-like planets where life might exist, astronomers have found one right next door.

A planet that is rocky like Earth and only slightly bigger has been discovered orbiting Proxima Centauri , the nearest star to our solar system, scientists reported Wednesday. It is probably in the not-too-hot, not-too-cold 'Goldilocks Zone' where liquid water — a key to life — is possible if the planet has an atmosphere. And it is a mere 4.22 light-years from Earth or 25 trillion miles.

It is easily the closest potentially habitable planet ever detected outside our solar system – and one that could be reachable by tiny, uncrewed space probes before the end of the century, in time for some people alive today to witness it.

An overlooked past article
.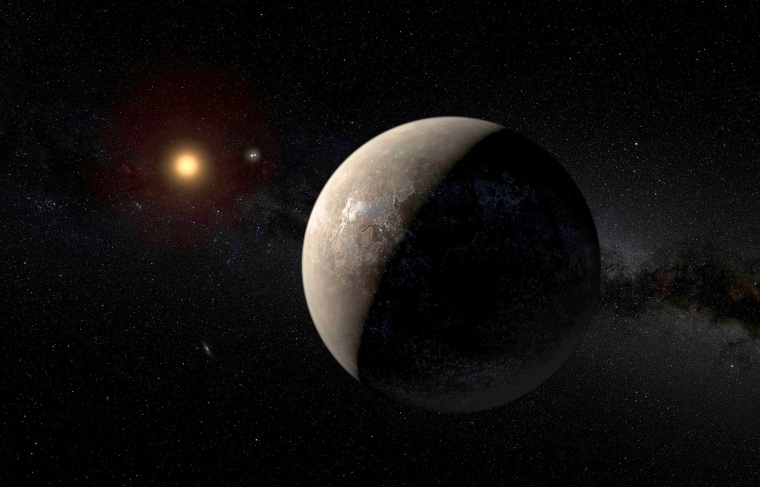 The planet Proxima b orbiting the red dwarf star Proxima Centauri, the closest star to our Solar System, is seen in an undated artist's impression released by the European Southern Observatory August 24, 2016.ESO | M. Kornmesser / via Reuters
.
.
Click the link below for the article:
.
__________________________________________