Click the link below the picture
.
A 42-year-old skydiver with more than 18,000 jumps made history Saturday when he became the first person to leap without a parachute and land in a net instead.

After a two-minute freefall, Luke Aikins landed dead center in the 100-by-100-foot net at the Big Sky movie ranch on the outskirts of Simi Valley.

As cheers erupted, Aikins quickly climbed out, walked over, and hugged his wife, Monica, who had been watching from the ground with their 4-year-old son, Logan, and other family members.

"I'm almost levitating, it's incredible," the jubilant skydiver said, raising his hands over his head as his wife held their son, who dozed in her arms.

An old article I overlooked
.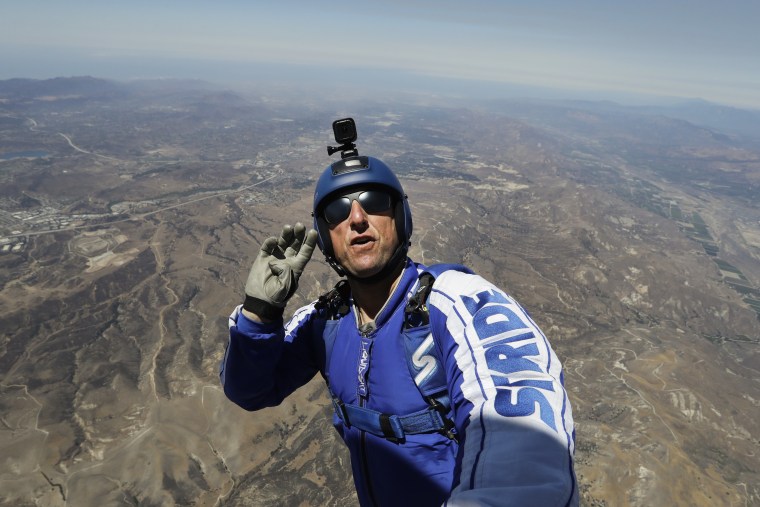 In this Monday, July 25, 2016 photo, skydiver Luke Aikins signals to pilot Aaron Fitzgerald as he prepares to jump from a helicopter in Simi Valley, Calif.Jae C. Hong / AP
.
.
Click the link below for the article:
.
__________________________________________