Click the link below the picture
.
A 2013 fertilizer plant blast in Texas that killed 15 people and wiped out hundreds of homes was caused by a "criminal act," federal officials said Wednesday.

The findings were revealed in a Bureau of Alcohol, Tobacco, Firearms and Explosives investigation into the origin of the deadly fire and explosion at the West Fertilizer Co. on April 17, 2013, in the rural town of West.

The explosion flattened the farming community of 2,800 people, just north of Waco, turning some 500 homes into rubble as residents tried desperately to flee the horrific scene. Over 200 people were injured.

The force felt was equivalent to that of a magnitude-2.1 earthquake, and a 93-foot-wide crater scarred the site of the fertilizer plant, where dangerous chemicals, including ammonium nitrate, were stored.

An old article I overlooked
.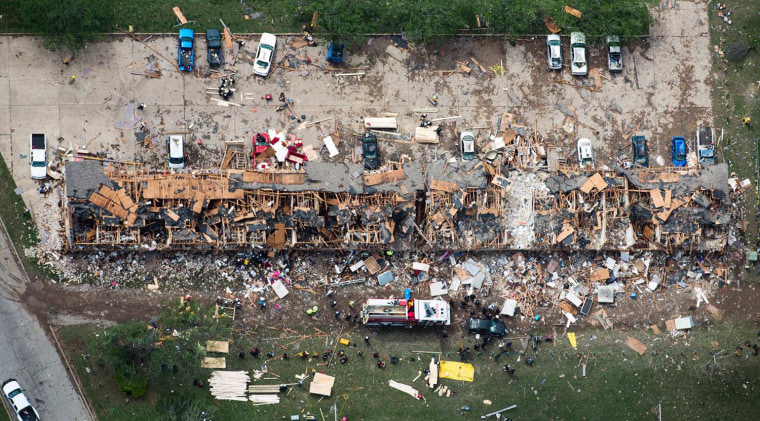 Rescue personnel search an apartment complex after the West Fertilizer plant exploded April 18, 2013, in West, Texas. Houston Chronicle via AP — file
.
.
Click the link below for the article:
.
__________________________________________