Click the link below the picture
.
The mood is squarely risk-off, with stocks down and crude and other commodities higher — but off much stronger levels from earlier — after U.S. officials raised the possibility of Russian oil sanctions. That's as the world faces an ever-worsening humanitarian crisis in Ukraine, where the Russian invasion has reached day 12 and more than a million people have fled the fighting.

Against the backdrop of unpredictable and dangerous geopolitical upheaval, here is some wartime investing advice from Berkshire Hathaway's BRK.A, -1.05% Warren Buffett, from an interview in 2014, the last time Russia invaded Ukraine.
"The one thing you can be quite sure of is if we went into some very major war, the value of money would go down — that's happened in virtually every war that I'm aware of. The last thing you'd want to do is hold money during a war," he said.

Buffett bought his first stock in 1942, when "macro factors were not looking good," but insisted investors would frankly "be a lot better owning productive assets over the next 50 years" than pieces of paper.
.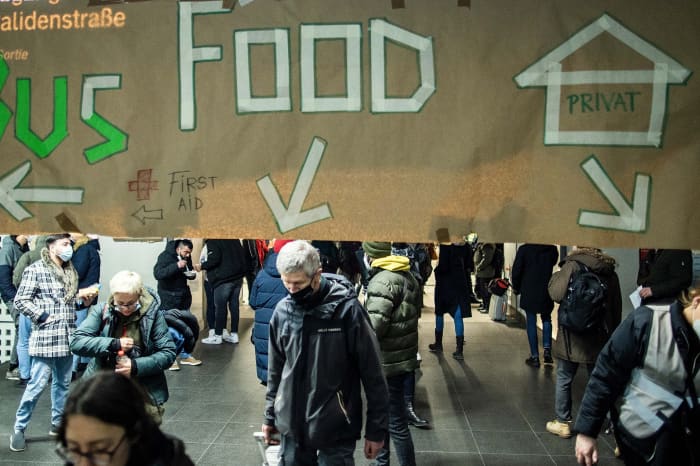 A sign gives directions for people fleeing war-torn Ukraine, after they arrived on a train from Poland at the Hauptbahnhof main railway station on March 6, 2022, in Berlin, Germany.  Carsten Koall/Getty Images
.
.
Click the link below for the article:
.
__________________________________________