Click the link below the picture
.
Come November, 81-year-old Paul Gatling will get to do something that many Americans take for granted —he'll get to vote for a presidential candidate.

Brooklyn District Attorney Ken Thompson vacated Gatling's 1964 murder conviction on Monday and restored his rights, including his right to vote.

"I want my name cleared," Gatling told NBC News before Thompson made it official. "Most of all, I just want to vote before I die."

The delighted Gatling said his only regret is that President Obama won't be on the ballot.

"That's a big deal for me," Gatling said. "I couldn't vote for the first black president."

But Gatling declined to say who he would vote for in November.

Thompson said full justice for Gatling was a long time coming.
.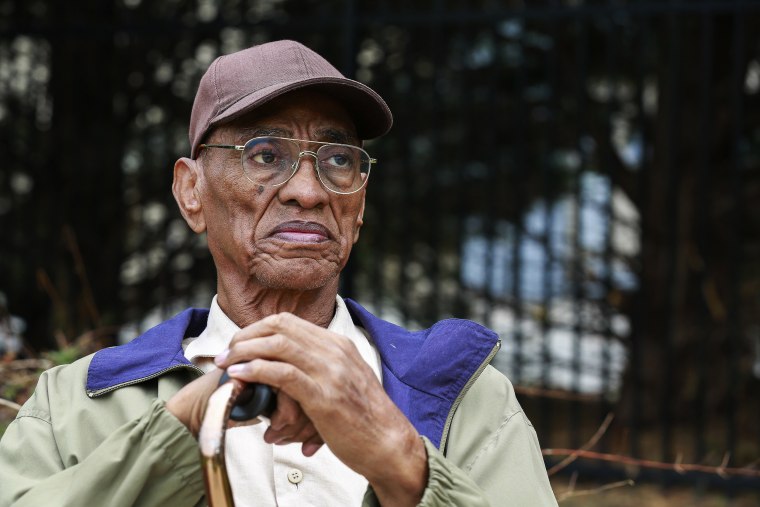 Paul Gatling, who spent nine years in prison for a 1963 murder in which he was wrongly convicted, at his home in Hampton, Va., April 30, 2016.COURTNEY MANION / The New York Times via Redux
.
.
Click the link below for the article:
.
__________________________________________