Click the link below the picture
.
It turns out the hole in the now-famous ozone layer above the South Pole isn't the only hole in the atmosphere. Researchers recently discovered, to their considerable surprise, that the atmosphere above part of the western tropical Pacific Ocean is nearly devoid of one of the key chemicals that scrubs pollutants from the air.

This newfound hole occurs naturally over thousands of kilometers in one of the most remote places on the planet (which accounts for its having gone unnoticed until now) and one of the main spots where the air is sent up to the stratosphere. The stratosphere is the layer of Earth's atmosphere above the troposphere, the layer where humans live and in which most weather occurs. Having air shooting up to this layer without first being "washed" of all the junk that humans and nature put into the atmosphere has uncertain implications for the health of the planet's protective ozone layer and its overall climate.

In tropical thunderstorms over the West Pacific, air masses and the chemical substances they contain are quickly hurled upward to the edge of the stratosphere. On the way, hydroxyl (OH) molecules "scrub" these substances from the air before it reaches the stratosphere, where they would be able to spread around the globe and would last for longer than in the lower reaches of the atmosphere. Except in a region of the tropical Pacific, a hole in this OH "shield" has been discovered.

"I first suspected a series of false measurements and had to convince myself that the measurements were correct," Rex told Climate Central in an email.
But the probes were right: There was barely any ozone throughout this huge chunk of the atmosphere. Without any ozone, there weren't any hydroxyl radicals, a molecule made up of an oxygen and hydrogen atom (designated as OH) that is highly reactive in the atmosphere. This reactivity makes it an excellent "detergent" for cleaning from the air many of the thousands of other chemical compounds released by humans, other animals, microbes, and plants. For this reason, the layer of OH that exists elsewhere in the troposphere is known as the "OH shield."
.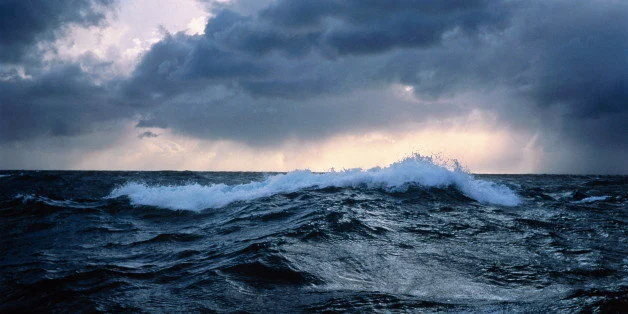 This post originally appeared on Climate Central
.
.
Click the link below for the article:
.
__________________________________________