Click the link below the picture
.
Dear Pay Dirt,

I'm in the process of divorcing my good-for-nothing, lazy, hateful wife. For years she has stayed at home, where she spent my money and had me subsidize her lifestyle while she supposedly was doing the "hard work" of raising children. Whenever I came home from a busy, hectic day, she would throw the kids at me, then sit on her phone while I did all the heavy lifting; on weekends, she would harangue me if I had the audacity to go out with friends when she has no friends of her own and expected me to be her entertainment. She complained that she never had a day off, but what about me?

We're divorcing now, and she's whining to everyone that she's going to be penniless, that I'm throwing her out and she's going to be homeless. She's complaining that she gave up her career to take care of the kids. One of them is special needs but his needs aren't that bad (just a feeding tube and wheelchair and a few weakness issues). I know she used it as an excuse to quit her job that she hated. She is lazy and spiteful and I don't want to give her an ounce of my money, but I know my story isn't sympathetic, and I'm afraid she's going to take me to the cleaners. What can I do?
.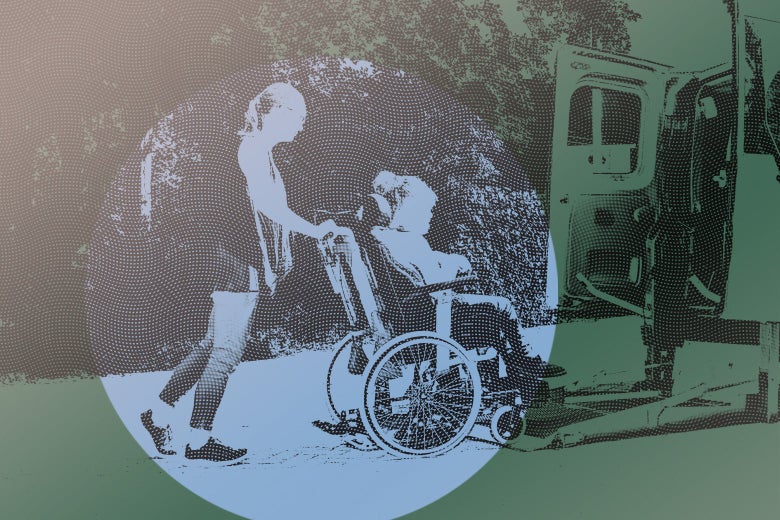 Photo illustration by Slate. Photo by Martinbowra/iStock/Getty Images Plus.
.
.
Click the link below for the article:
.
__________________________________________