Click the link below the picture
.
I need a vacation.

I know I'm not the only one feeling this right now. It's a sentiment I've been hearing a lot from friends and on social media, and it's no surprise given the strange and stressful circumstances we find ourselves in. The unpredictability of the pandemic and the global economy, coupled with the strain of adjusting to new realities of work, childcare, and school, have almost everyone I know craving an escape.

Yet with travel restricted in many places, a carefree getaway isn't in the cards for most people.

Still, vacations are an important part of well-being. One study, for example, showed that when men at risk for heart disease didn't take annual vacations, they had a 32 percent higher risk of having a fatal heart attack than those who did. Likewise, a study of women showed that those who took vacation rarely — i.e., once every six years or less often — were eight times more likely to develop heart disease. Other studies have shown an increase in sleep quality and an improvement in reaction times of up to 80 percent after taking a vacation.

Still, other research has shown that regular vacations are more important than money to overall well-being, so much that a regular vacationer making less than $24,000 a year might even be happier than a non-vacationer making more than $120,000 a year.
.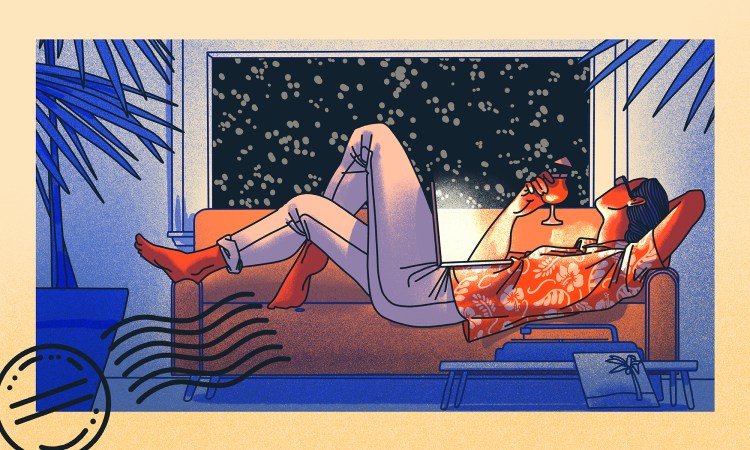 Avalon Nuovo
.
.
Click the link below for the article:
.
__________________________________________