Click the link below the picture
.
Your gut is a thriving universe unto itself. This tiny cosmos is inhabited by thousands on thousands of microorganisms, which together make up your gut microbiome.

Among other things, this internal ecosystem contains bacteria that we rely on to help us break down and process the foods that we're not readily equipped to digest. But a slew of recent scientific studies shows that our gut also connects more broadly to our holistic health, even to things that are seemingly unrelated, like our brains.

The science is preliminary, but there is compelling evidence that what you eat — and in turn, that changes the gut microbiome — has an outsized influence on your health. But not in the way you'd think.

What's new — A new study published on Friday in the journal Science Advances looks at how diet could alter multiple sclerosis (MS) symptoms via the gut microbiome. By feeding mice with an MS-like condition a specific diet, scientists were able to reprogram their gut bacteria — and reduce their symptoms.

The study started with the observation that the gut microbiomes of people with MS lack a kind of bacteria that, in most folks' gut, breakdowns a nutrient called isoflavones. This nutrient is commonly found in everyday staple foods, like soy and beans.

So, the team hypothesized that MS might be related to the absence of these bacteria — and in turn, eating more foods with isoflavones in them could alleviate the symptoms.

From there, they were able to demonstrate the critical difference that the bacteria's presence or absence can make in this disease.
.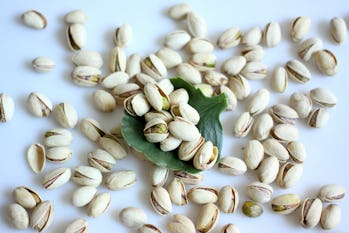 .
.
Click the link below for the article:
https://www.inverse.com/mind-body/diet-rich-in-beans-legumes-study?utm_source=pocket_discover
.
__________________________________________