Click the link below the picture
.
As America struggled to recover from a global pandemic, a shattered economy, and record unemployment levels, headlines despaired: "NECKTIES DOOMED." Men were "slashing their clothing bills" to retailers' chagrin, the Associated Press reported. Those who continued to wear ties were downgrading from colorful, expensive silk to plain, cheap cotton. The year was 1921, and reports of the tie's death were premature, to say the least.

A century later, as Americans begin to emerge from another financially devastating pandemic, another rash of headlines is predicting the tie's imminent demise. Last fall, the Financial Times wondered, "Is This the End of the Tie?" More recently, The Wall Street Journal asked, "Will Ties Ever Be Relevant Again?" For more than a year, many men who once felt bound to wear ties have shown up on Zoom each day wearing polos or even T-shirts. Now that they have tasted freedom from the necktie—and have seen their colleagues, clients, and bosses doing the same—how can they ever go back to working with their necks encumbered?

After this pandemic, many fewer men will have to. The arc of fashion has always bent toward informality (and androgyny—since the late 1800s, women have sometimes worn ties too). But a major disruption—like a war, a recession, or a global pandemic—can accelerate that natural change. Ties as an everyday accessory have certainly taken a hit, from which they're unlikely to recover fully. The deeper functions that ties have long provided—such as social signaling and personal expression—will be absorbed by other garments. But ties will continue to be worn on the most formal occasions, and as quirky accoutrements for the self-consciously old-fashioned or whimsical. In other words, neckties are the new bow ties.
.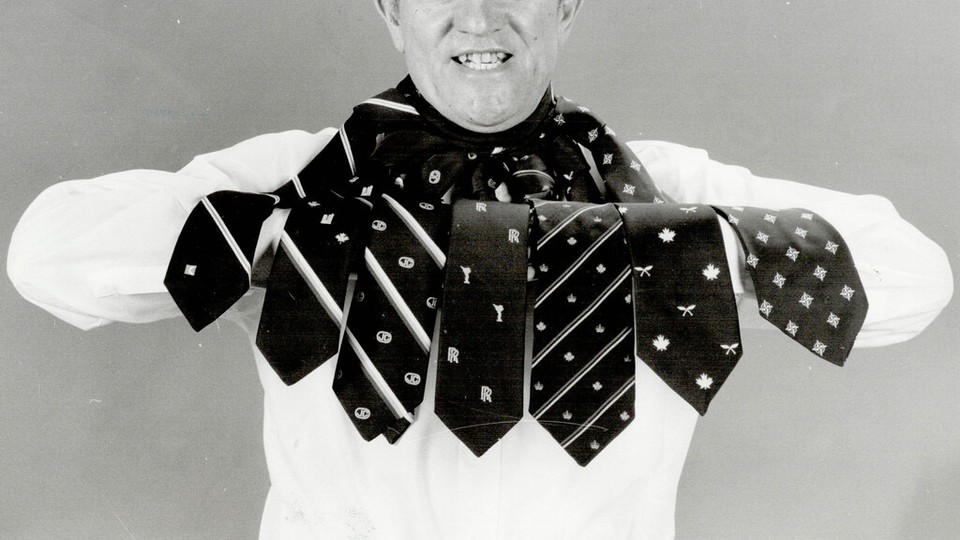 .
.
Click the link below for the article:
.
__________________________________________