Click the link below the picture
.
What if black holes, those all-consuming gravitational behemoths of the cosmos, aren't actually black at all—or even holes, for that matter? Instead, a new theory suggests black holes may be dark stars with hearts of extremely dense, exotic matter. This could help explain one of the biggest mysteries of the universe: the origin and nature of dark matter.

Black holes are real-life examples of Albert Einstein's general theory of relativity taken to the extreme. They're places in the universe where enormously dense amounts of matter stretch the fabric of space and time to its limit, forming an infinitely deep gravitational well that not even light can escape—hence the "black hole" name.

Scientists believe at the center of each black hole, there lies an infinitely small and dense point called a singularity. Gravity is so strong at the singularity that it forms an event horizon surrounding it, where the pull of gravity surpasses even the speed of light.
.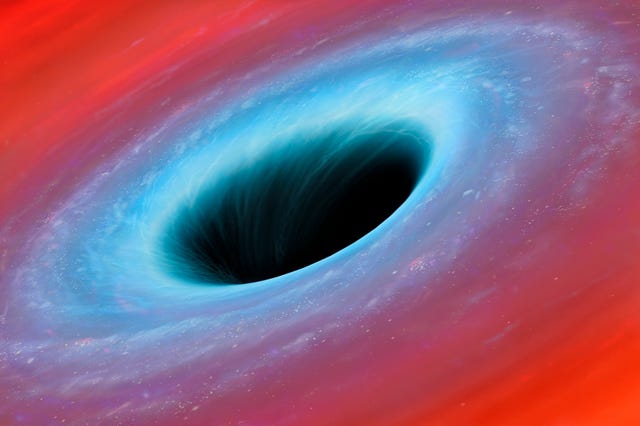 .
.
Click the link below for the article:
.
__________________________________________