Click the link below the picture
.
With a revolutionary new heat exhaust system, scientists in England might have just found the key to unlocking a cooler future for nuclear fusion—and brought the world one step closer to actually realizing the long-promised next frontier for energy.

Scientists have worked for decades on different tokamak reactors, or donut-shaped chambers in which atoms are combined (fused, for fusion) to generate plentiful energy. The white-hot plasma can reach 100 million degrees Fahrenheit or more, causing heavy wear and tear on all the components of these reactors.

There are downsides and controversial elements to fusion research. So far, no tokamak reactor has "recouped" its own energy cost—not even close!—so no one has demonstrated that nuclear fusion even works as an energy source, let alone the plentiful source its advocates say it will be.
.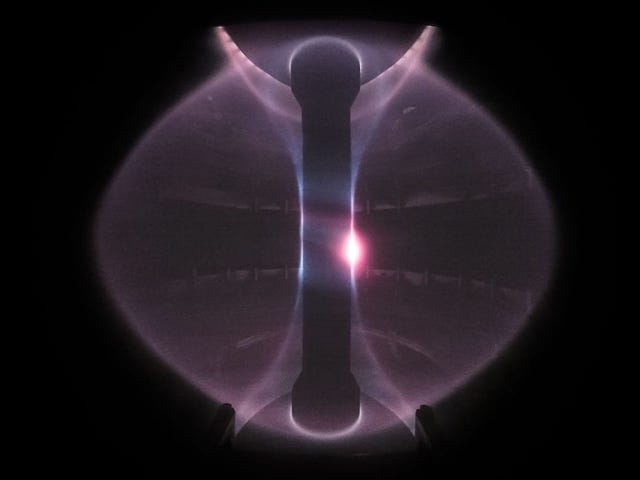 U.K. Atomic Energy Authority/Culham Centre for Fusion Energy/EUROFusion
.
.
Click the link below for the article:
.
__________________________________________