Click the link below the picture
.
In 1997, East Williamsburg was a mostly industrial neighborhood — just northwest of Bushwick, it was home to fabricators, manufacturers, and clothing producers along with working-class Latino families that occupied two-story rowhouses and the residents of NYCHA's sprawling Bushwick and Hylan Houses. But that year, a group of recent college grads, eager for the kind of cheap rent and customizable space that was becoming increasingly hard to find even a mile away in Williamsburg, moved onto the fourth floor of a factory on McKibbin Street and converted most of the space into lofts. Before long, the building entered borough lore, with no shortage of stories about its apartment designs (bi-level hobbit holes sleeping eight in a two-bedroom; communal-space half-pipes); tenants' in-building ventures (steampunk-fashion ateliers; porn studios); and, of course, the endless parties. Soon, the warehouse across the way, too, was packed with Vice-reading, American Apparel–clad DJs, skaters, and filmmakers — the brand of early-aughts hipster who would change the area permanently. Despite being separate buildings, they soon became known citywide as the McKibbin Lofts. By 2002, developers had taken notice of this abundance of neglected, and suddenly desirable, commercial space. The Opera House Lofts popped up on Arion Place, the Tea Factory appeared on Stockholm, and others followed. Of course, not everyone benefited from this rapid development: The neighborhood's longtime residents found themselves dodging beer bottles and bicycles that were thrown off the lofts' rooftops — and, later, felt the squeeze of the area's surging real-estate valuations. Now, million-dollar luxury condos are everywhere in the neighborhood, as are restaurants selling $23 bowls of squid-ink pasta. And apartments in the lofts, whose average rents are now nearly $3,700 (some $2,300 more than 13 years ago), are being systematically gutted, combined, and decked out with subway tile and freestanding tubs. The culture in the buildings has changed, too — it's grown up a little. Though not entirely: There are still impromptu concerts (which can draw hundreds even during a pandemic), but now they tend to wrap up by 2 a.m. instead of continuing until dawn.
.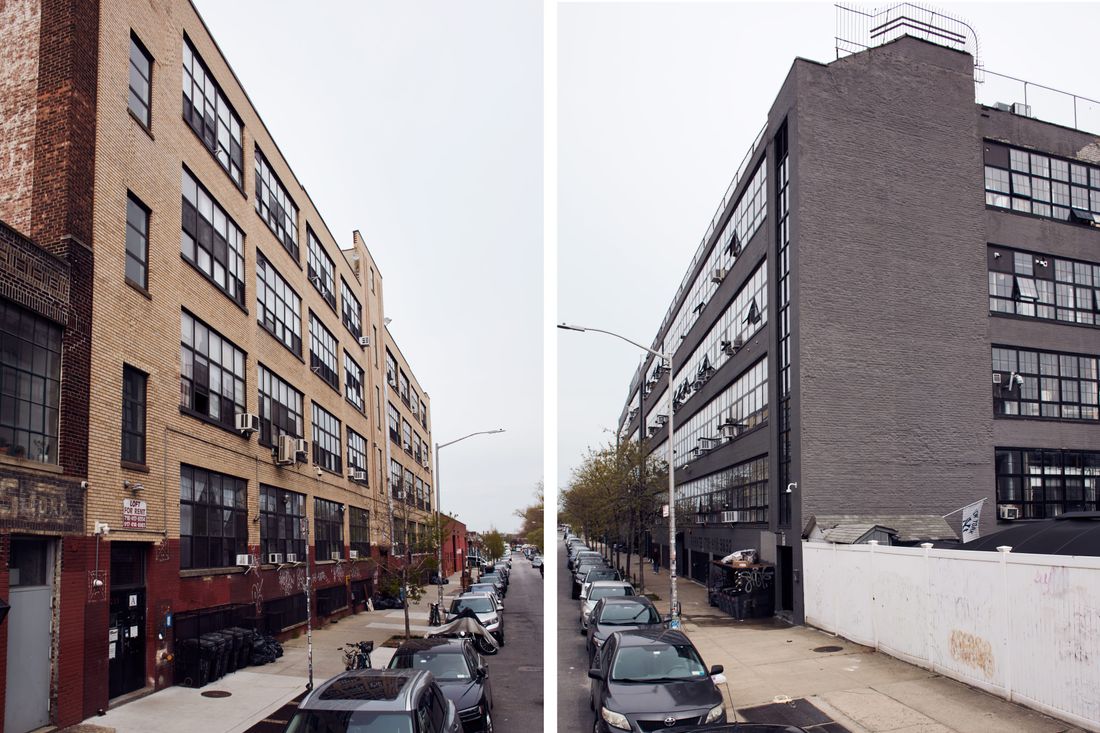 Left: 255 McKibbin St., the original McKibbin loft. Right: 248 McKibbin St., which was converted a few years later. Photo: Frankie Alduino
.
.
Click the link below for the article:
.
__________________________________________