Click the link below the picture
.
NASA's Perseverance rover is ready to make its debut on the Red Planet. The intrepid spacecraft is designed to search for signs of ancient microbial life on Mars, collect geologic samples for return to Earth and send the first helicopter into the skies of another world. That's just the beginning. For the first time ever, two microphones aboard the spacecraft—the Entry Descent and Landing Cam microphone and the SuperCam Microphone—will sample Mars' sonic landscape. It could reshape our understanding of the Red Planet. It's a project that has been decades in the making. One that traces its origins back to the mid-90s and the Mars Polar Lander Mission.

In the mid-1990s, a group of scientists from the Planetary Society and the Space Sciences Lab at UC Berkeley hatched a daring plan to send a microphone to record the sounds of Mars. At first, NASA wasn't really interested.

As the agency planned its Mars Polar Lander mission, the Planetary Society asked the Russian space program to attach a dime-sized microphone to a Russian instrument already scheduled to go on the spacecraft.

"It was, in essence, a free ride because they agreed to do it and NASA agreed to look the other way, so to speak. Once the Russian instrument was installed on the Lander, so were we."
.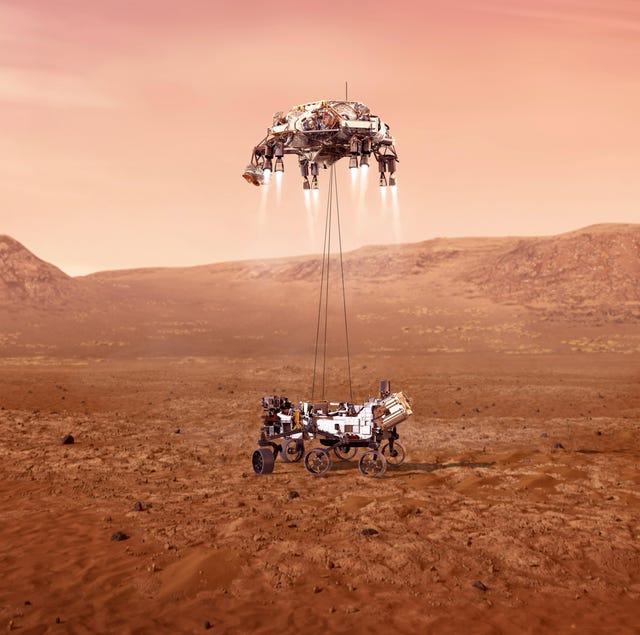 NASA/JPL-Caltech
.
.
Click the link below for the article:
.
__________________________________________