Click the link below the picture
.
I've always been physically active; I enjoy going to the gym, but also rock climbing, biking, and skiing. However, my ability to train really declined during COVID, as I didn't have access to a gym during the first six months of quarantine and many of my outdoor activities were also off-limits. This was the longest I'd ever gone without training, and I was shocked by how quickly my body deteriorated.

Prior to the pandemic, my diet was generally quite healthy, but without a normal routine, it worsened significantly. I found it much harder to avoid pizza, pasta, and unhealthy snacking, all of which contributed to feeling worse.

After six months of quarantine in the Hamptons, I needed a change and moved to LA, where I met Eddie Baruta, a senior trainer at Ultimate Performance Fitness. We started working out (socially distanced and outdoors) three times a week in the UP gym, focusing mainly on strength training and full-body workouts. I supplemented this with up to 60 minutes of cardio on other days. Being back in the gym was motivating in and of itself. Then, on non-gym days, Eddie would frequently check-in and hold me accountable when it came to my cardio and diet plan.

I began tracking every meal and snack to ensure I was hitting my daily calories and macro goals. I more-than-doubled my protein consumption, kept high-carb meals to a minimum, and drank 120 ounces of water every day. I also reduced my alcohol intake but didn't eliminate drinking entirely until the final two weeks of the program.
.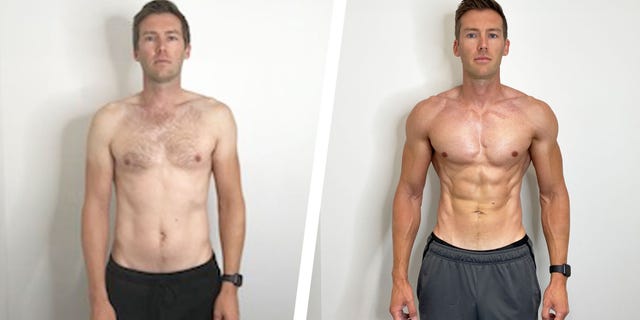 Peter, a 36-year-old portfolio manager from Bridgehampton, New York, shares how training three times a week and changing his diet helped him lose weight and build muscle.
.
.
Click the link below for the article:
.
__________________________________________