Click the link below the picture
.
In 1983, Nach Waxman sought to stock his new bookstore, Kitchen Arts & Letters, with curiosities that weren't cookbooks. He soon discovered Victorian-era advertisements known as trade cards. "I thought it would be a really interesting item to have in the store," he says. "They're attractive images and they're small, so people could frame them, put them in their room, and put them on their kitchen walls." The one problem? People weren't buying them. Only one person was sold: Waxman. "I was hooked," he laughs.

Before collectors clamored over baseball cards, Victorians couldn't get enough of trading cards. The middle and upper class had a penchant for collecting the cards, which often came packaged with the products they advertised, and pasting them into scrapbooks. The name "trading cards" is thought to come from the phenomenon of collectors exchanging these cards, which advertised baking powder, Heinz tomato soup, and everything imaginable with images of chefs emerging from giant pickles and poetry-spouting pigs. Collectors such as Waxman refer to them as trade cards, to denote the term used at the time.
.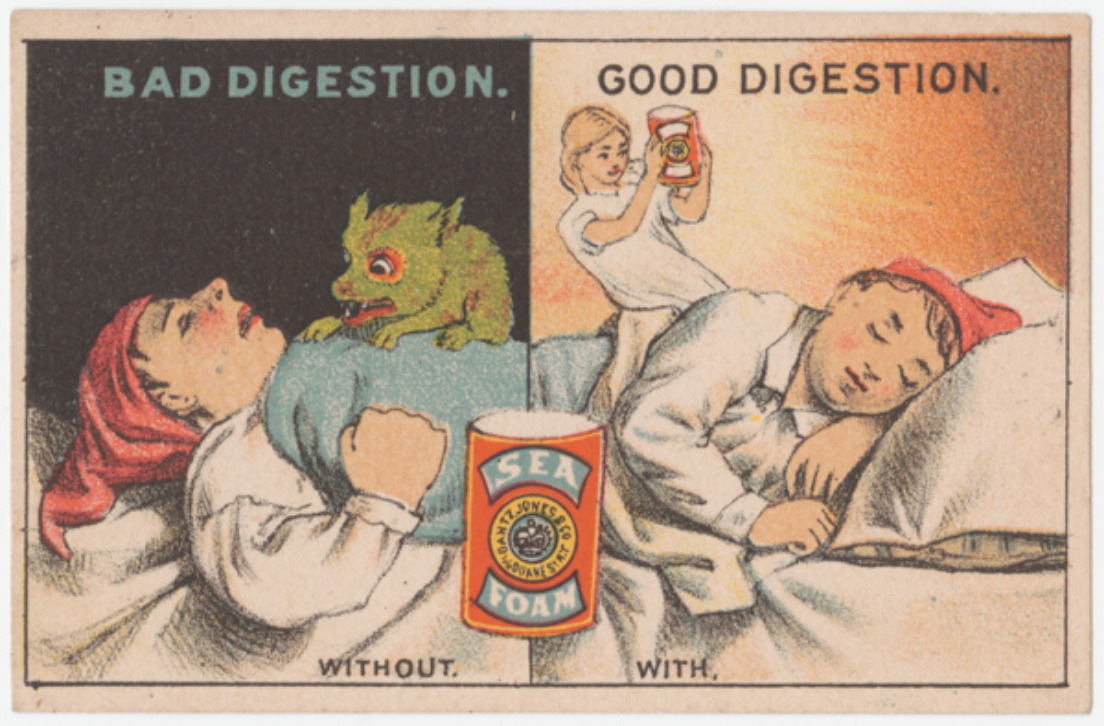 Have some baking powder, lest a demon creeps up while you sleep. Images courtesy of Cornell University Library Division of Rare and Manuscript Collections.
.
.
Click the link below for the article:
.
__________________________________________