Click the link below the picture
.
The setup to the newest "parenting is better, anywhere but here" book goes like this: When reporter Michaeleen Doucleff, who lives in San Francisco, reached peak frustration with her spirited 3-year-old daughter, Rosy, she wondered if other people out there might have the answers. She visited a few places that seemed sufficiently different to be enlightening—the Mayan village of Chan Kajaal, the Inuit town of Kugaaruk, and the Hadzabe tribe in northern Tanzania. She packed Rosy along and asked local parents for their help. The result is Hunt, Gather, Parent: What Ancient Cultures Can Teach Us About the Lost Art of Raising Happy, Helpful Little Humans. This is a heartfelt book that's full of perfectly fine advice, wrapped in a story of some experiences that obviously changed this particular mother's life, all built on a premise that should make us feel very queasy.

I say the advice is "fine" because almost every bit of it is something I'd heard before, coming out of the interconnected worlds of Western parenting guidance that self-describe as "respectful," "gentle," "peaceful," "unconditional," and "Montessori-" or "Waldorf-inspired." Inuit parents (Doucleff generalizes!) try not to issue too many commands and avoid at all costs getting into power struggles with their children? I think of the concepts of "dropping the rope," or "modeling graciousness," both of which I learned from respectful-parenting bloggers and podcasters. Mayan mothers don't overpraise, and their kids retain internal motivation much better? Psychologist Alfie Kohn wrote the book on it, more than 20 years ago, and you can find Montessori memes with suggestions for things you could say instead of "Good job," ready to print and put on your refrigerator. Hadzabe parents give their kids a lot of physical freedom? Google "natural gross motor development" + "Emmi Pikler." Mayan mothers do everyday household chores alongside their kids as they play, finding ways for them to participate as they can? That's straight out of Waldorf and Montessori.
.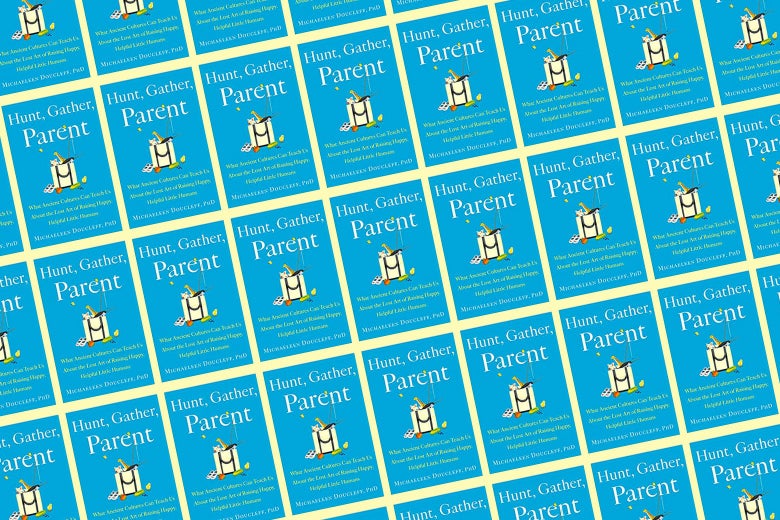 .
.
Click the link below for the article:
.
__________________________________________