Click the link below the picture
.
Robinhood is a stock-trading app that exists to "democratize finance" — but will also, on occasion, prohibit you from buying stocks because democratically unaccountable experts have declared them overpriced.

This was the befuddling message that Robinhood sent to its readers Thursday morning, as the most befuddling stock craze in modern memory pushed the price of a GameStop share above $440.

As of this writing, the GameStop rally appears to be fading. But the questions the phenomenon has raised — about the ethics of gamified stock-trading apps, the inequalities between large and small investors, how share prices are actually determined, and what the stock market is for — seem to grow more numerous and vexing by the hour. Fortunately, Chris Arnade may have some answers. The former bond trader spent two decades on Wall Street before growing disillusioned with his profession's culture of cynicism and greed. In recent years, he's invested the bulk of his time into photography and writing, typically about social class and poverty in the U.S. But he's hedged these productive activities with no small amount of leisurely lurking on Reddit. Which makes his brain all the more fit for picking.
.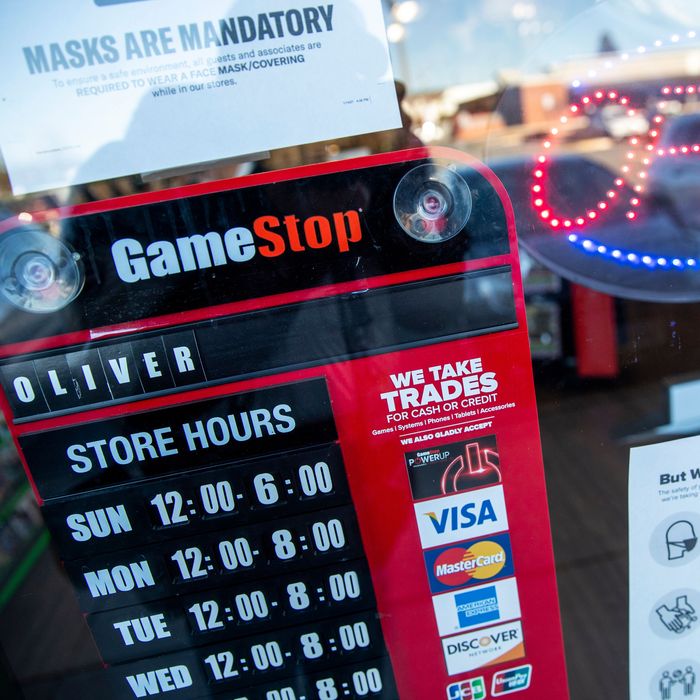 Can't stop, won't stop. Photo: SHAWN THEW/EPA-EFE/Shutterstock
.
.
Click the link below for the article:
.
__________________________________________