Click the link below the picture
.
This has been the year of murder hornets, massive locust invasions on two continents, and a sudden start to Atlantic hurricane season, among other oddities (not to mention the deadly pandemic). So perhaps it shouldn't be surprising that Lake Superior is set to see its first post-tropical cyclone ever recorded, and yet here we are.

Tropical Depression Cristobal is currently churning over the Midwest after bringing torrential rain and storm surge to the Gulf Coast. It's in the process of becoming subtropical but is expected to maintain its swirling characteristics and make landfall on Lake Superior (or is it lakefall?). While the lake is no stranger to massive storms and powerful gales, it's never experienced one like Cristobal.

The National Hurricane Center stopped issuing forecasts for Cristobal early on Tuesday morning, and it issued its final forecast map on Monday. But that map showed the storm heading in a very weird direction.
.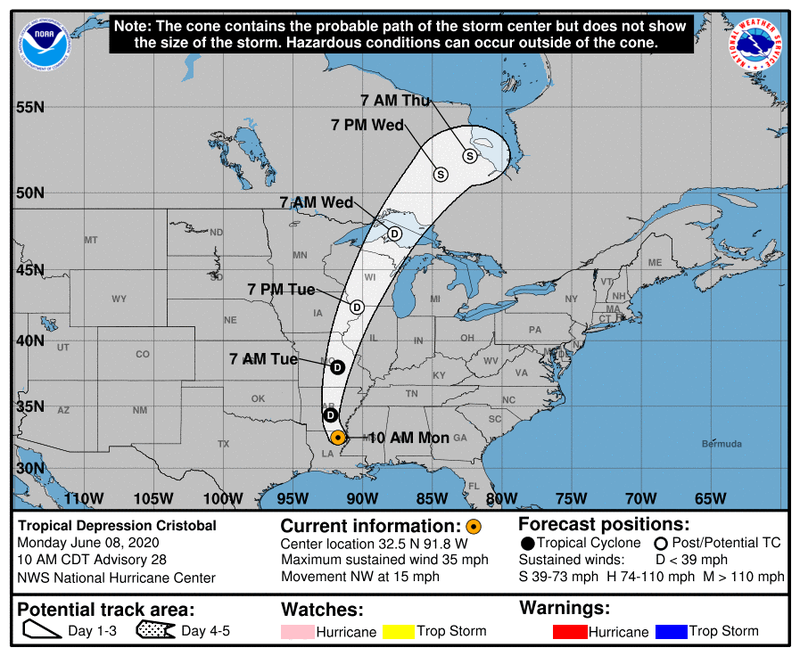 .
.
Click the link below for article:
.
__________________________________________