Click the link below the picture
.
There are two figures in the Republican Party who best represent the state of the GOP in the Trump era. The first, of course, is Donald Trump. The second is Roy Moore. By the time Moore defeated Jeff Sessions' replacement, Luther Strange, in the Republican primary for Alabama's special election in 2017, he had already been a minor celebrity on the right-wing fringe for nearly 20 years. He had been removed from the Alabama Supreme Court twice for refusing to comply with federal rulings. He regularly made statements disparaging Islam and homosexuality. He had been a proponent of the theory that Barack Obama had not been born in the United States and had led an organization that celebrated pro-Confederate holidays. True to form, Moore would go on to make comments suggesting an ambivalence about American slavery during his campaign—America was last great, he had said in response to a question at a rally that September, "when families were united—even though we had slavery, they cared for one another."
.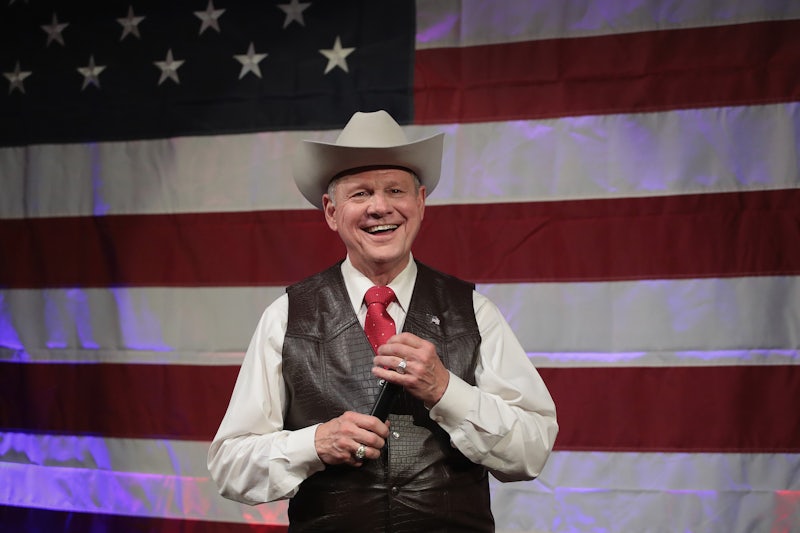 Roy Moore, Republican candidate for the U.S. Senate in Alabama, speaks at a campaign rally on September 25, 2017, in Fairhope, Alabama.
.
.
Click the link below for article:
.
__________________________________________