Click the link below the picture
.
Rocky Balboa sits in a Philly bar as Apollo Creed, in a three-piece suit, holds forth on a grainy black-and-white TV screen. The bartender complains about the "jig clown" on the screen, and asks where the "real fighters" have gone. Rocky scolds the bartender not for his racism, but for questioning the champ, and walks off.

Had the Rocky franchise never existed, that scene, which took place in the original 1976 film, might have simply been a poignant acknowledgment of a persistent wound in the ego of certain white sports fans: the absence of a white American heavyweight boxing champion. Instead that wound became the fuel for the Rocky series, which sees a black boxer humbled by a white challenger in every single movie.
.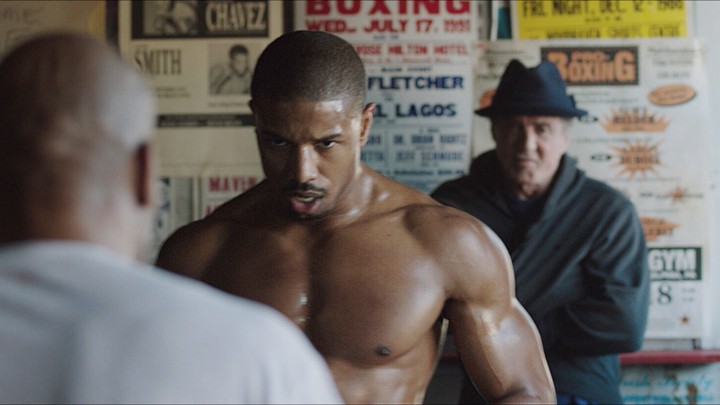 Warner Bros. / Everett Collection
.
.
Click the link below for the article:
https://www.theatlantic.com/entertainment/archive/2018/11/how-creed-forever-changed-rocky-series/576757/
.
__________________________________________