Click the link below the picture
.
Police in Sri Lanka imposed an island-wide curfew starting Sunday at 6 p.m. local (8:30 a.m. ET Sunday) until the morning.

.

The country's authorities convened an emergency meeting involving the heads of the army, air force

and

navy, according to Sri Lanka's economic reforms minister, Harsha de Silva.
He said on Twitter that all emergency steps had been taken and that the group would issue a statement on the blasts.

.

Sri Lanka's Prime Minister Ranil Wickremesinghe condemned the blasts on Twitter, calling on Sri Lankans to "remain united and strong."
.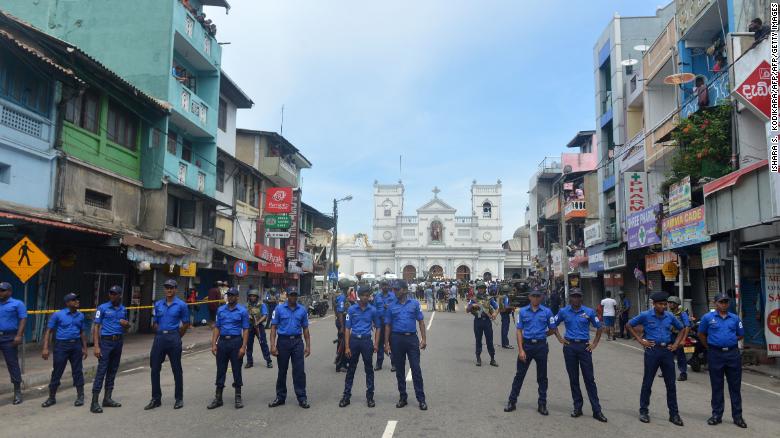 Sri Lankan security personnel keep watch outside a church in Colombo after a blast Sunday.
.
.
Click the link below for the article:
https://www.cnn.com/2019/04/21/asia/sri-lanka-explosions/index.html
.
__________________________________________