Click the link below the picture
.
Duke University has reached a $112.5 million settlement with the U.S. government after being accused of falsifying scientific research to claim millions in federal grants, the Department of Justice announced Monday.
The North Carolina school was accused of knowingly submitting 30 grant applications containing falsified or fabricated data to the National Institutes of Health and the Environmental Protection Agency from 2006 to 2018, authorities said.
The settlement money will reimburse the government for the grants it received and cover associated penalties, the school said.
.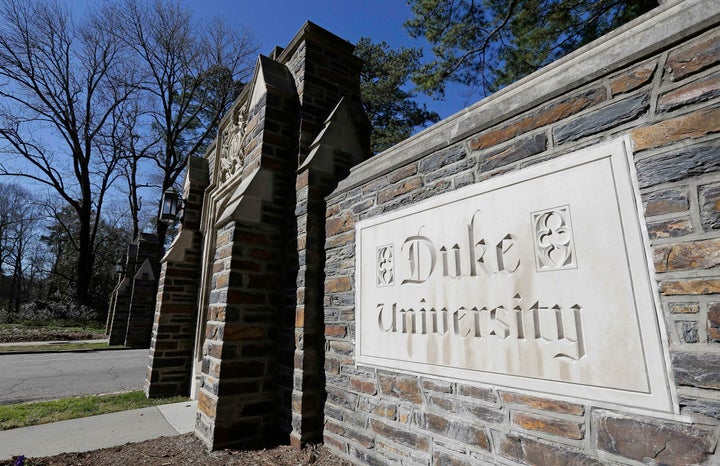 .
.
Click the link below for the article:
https://www.huffpost.com/entry/duke-research-settlement-reached_n_5c99130be4b0a6329e1a04d9
.
__________________________________________