Click link below picture
.
Men had another pretty poor showing in 2018, continuing their centuries-long slump. A man disastrously led the most powerful nation in the world. A man ― several men, in fact ― had the gall to mount comebacks after having been accused of sexual assault. Men inflicted their emotional inadequacies on everyday women, leaned on subway poles, sent terrible text messages, spearheaded fascist counter-revolutions in fragile democracies and just generally found diverse ways of not coming correct.
In the spirit of calling out these failures, both big and petty, we've rounded up a list of (a handful of) the worst men of 2018. This list is by no means exhaustive, and I'm sure we've forgotten hundreds of terrible males who made the year so much worse. Please feel free to make your own lists and then ritually burn them.
We hope this list might encourage men to show up in 2019 in better form. Dudes: We believe in … some of you. But for now, here are some bros who really went wrong this past year.
.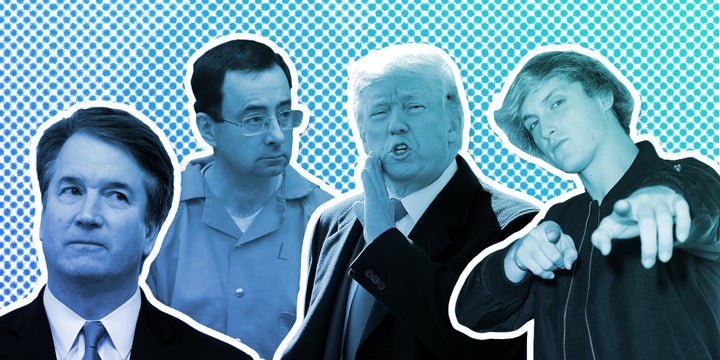 .
.
Click link below for article: (Use your browser or smartphone back arrow (<) to return from this article to choose Missed news items in Extra)
https://www.huffingtonpost.com/entry/worst-men-of-2018_us_5c26735fe4b0407e90826a52
Extra- If desired!
News You might have missed!
Use your browser or smartphone

back arrow (<) to return to this table for your next selection.
.
__________________________________________