Click link below picture
.
A bipartisan group of political figures appealed to Gov. Scott Walker on Thursday to avoid staining his legacy and behaving like a sore loser by signing legislation that would weaken the powers of the Democrat who defeated him.
Rather than notching another partisan victory in his final weeks in office, they said, Walker should think bigger. Think of your recently deceased father, they pleaded. Think of former President George H.W. Bush. Think of Christ.
"You can have a long, successful career ahead," longtime Republican and major GOP donor Sheldon Lubar wrote to Walker in a deeply personal email. "Don't stain it by this personal, poor-loser action. Ask yourself, what would my father say, what would the greatest man who ever lived, Jesus Christ, say."
.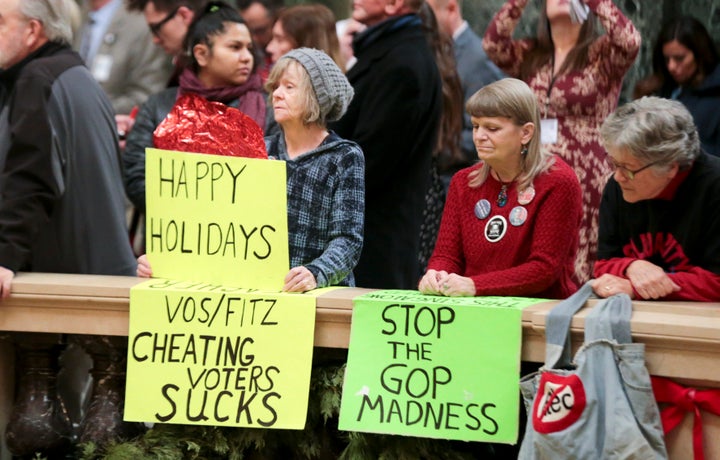 .
.
Click link below for article: (Use your browser or smartphone back arrow (<) to return from article for Missed news in Extra)
https://www.huffingtonpost.com/entry/appeals-to-scott-walker-don-t-stain-legacy-veto-bills_us_5c09add9e4b0b6cdaf5d7806
Extra- If desired!
News You might have missed!
Use your browser or smartphone

back arrow (<) to return to this table for your next selection.
.
__________________________________________