Click link below picture
.
It's a shame that Merwin K. Hart's life has drifted into obscurity, because in his prime he was a real dazzler, one of the brightest stars from the Golden Age of American Paranoia.
In the 1940s and 1950s, Hart ran an organization called The National Economic Council. Neither a government agency nor a laboratory for research, the NEC served as a propaganda funnel for the anxieties of the postwar corporate elite. Men of fortune, like the du Ponts (chemical magnates) and the Pews (of Charitable Trust fanfare) would turn over large sums of money to Hart, who would in turn blast out warnings about the "three million" immigrants who had entered the country "illegally" at the close of World War II, causing a "housing shortage." Or the "deceit" of international Jewry. Or the hidden subversive content in certain college textbooks.
Hart's favorite freakout was socialism, and how terrifyingly close the United States was to a socialist dystopia. "Our country grew great through freedom," he warned hundreds of university trustees in 1948. "Do we want the United States to drift into a Socialism like that of Britain ― which many of us feel is only a transitory stop on the road to State Absolutism such as that of Russia?" Once upon a time, England and the Soviet Union were considered comparable evils on the American right.
.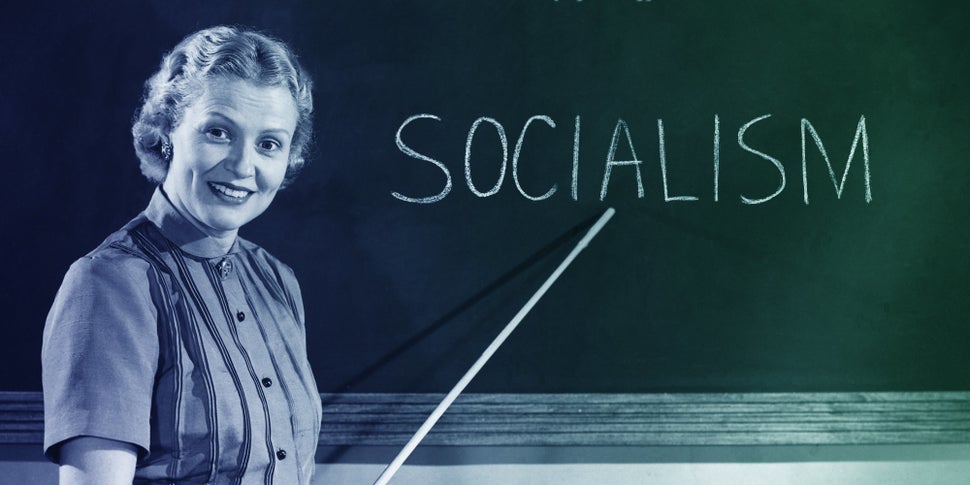 .
.
Click link below for article:
https://www.huffingtonpost.com/entry/socialism-boomers_us_5b59d206e4b0de86f49449ea
Extra- If desired!
News You might have missed!
Use your browser or smartphone

back arrow (<=) to return to this table for your next selection.
.
__________________________________________