Click link below picture
.
Two years, or roughly a million news cycles ago, give or take. The FBI's original Trump-Russia investigation got underway in the summer before the 2016 campaign, though the public wasn't really aware of it then. (In contrast to the extremely public FBI investigation of Hillary Clinton's use of a private email server, the bureau followed protocol and never publicly acknowledged that Donald Trump's presidential campaign was under investigation for its ties to a hostile foreign government.)
The little reporting on the probe at the time underplayed the gravity of the investigation. Not long before the election, The New York Times said in a piece titled "Investigating Donald Trump, F.B.I. Sees No Clear Link to Russia," that investigators had not "found any conclusive or direct link between Mr. Trump and the Russian government."
It wasn't until long after Trump's election that then-FBI Director James Comey in March 2017 publicly confirmed the bureau's investigation of connections between Trump associates and the Russian government. The Times later admitted that its pre-election story "gave an air of finality to an investigation that was just beginning" and buried the key fact of the investigation into the Trump campaign's Russia ties.
.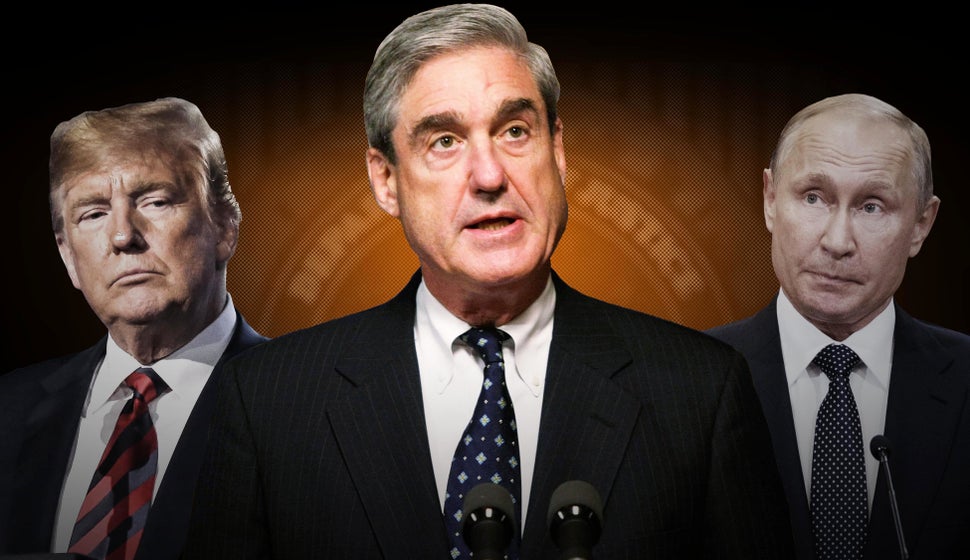 .
.
Click link below for article:
https://www.huffingtonpost.com/entry/mueller-investigation-trump-russia-probe_us_5b4cdda5e4b0e7c958fe3141
Extra- If desired!
News You might have missed!
Use your browser or smartphone

back arrow (<=) to return to this table for your next selection.
.
__________________________________________