Click link below picture
.
When President Donald Trump on Thursday met with victims, families and others affected by the shooting at Santa Fe High School in Texas, which left 10 people dead and 13 wounded, at least one parent was not impressed with his demeanor, continuing a pattern of the president failing to show empathy during tragedies.
Rhonda Hart, whose daughter, Kimberly Vaughan, was among eight students who died in the shooting last month, told The Associated Press her conversation with Trump "was like talking to a toddler." 

According to Hart, Trump repeatedly brought up arming teachers, a policy proposal he has frequently promoted after school shootings. 

Hart, an Army veteran, said she also suggested employing veterans as sentinels in schools. She said Trump responded, "And arm them?" She replied, "No," but said Trump "kept mentioning" arming classroom teachers. "It was like talking to a toddler," Hart said.
She said the president also focused on the shooter and his appearance, repeatedly describing him as "wacky."
.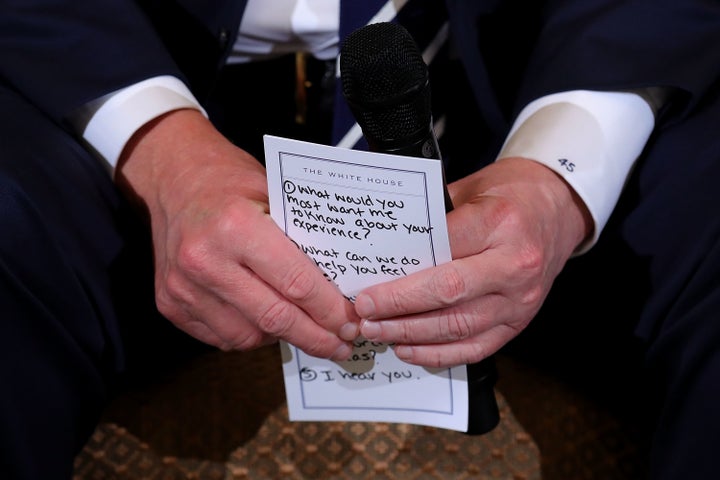 .
.
Click link below for article and video:
https://www.huffingtonpost.com/entry/trump-meeting-santa-fe-shooting-victims_us_5b114e84e4b0d5e89e1f139a
.
__________________________________________