Click link below picture
.
Somehow, in the last few weeks, I have become someone who wakes up at 6:30 a.m. I did not choose this path—I would always rather be sleeping, thanks—but I'm trying to make the best of my body's sudden refusal to sleep in.

This is part of The Grown-Up Kitchen, Skillet's series designed to answer your most basic culinary questions and fill in any gaps that may be missing in your home chef education.

 Rising early has forced me to re-evaluate my views on breakfast. I write about food for a living, so one might think that I have a big, delicious breakfast every single day. One would be wrong: it takes me several hours to concede that coffee and water are not food, and by the time that happens, I'm so furiously hungry that only the fastest, easiest meal will do. For me, that's always been eggs and toast and, thanks to my imaginary mom Alice Medrich, I'm currently having a major poached egg moment.
.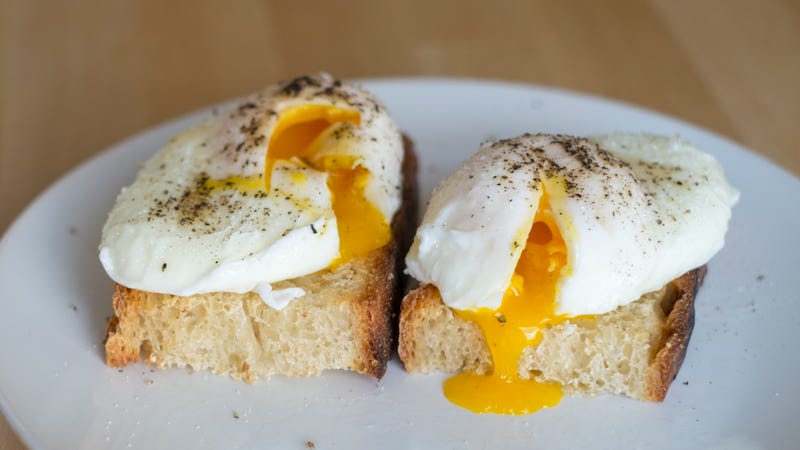 Photo: A.A. Newton
.
.
Click link below for article:
https://skillet.lifehacker.com/this-is-the-chillest-easiest-way-to-poach-an-egg-1825889759
.
__________________________________________