Click link below picture
.
When Caleigh Haber was 22, she was told she was too sick for a lung transplant and would die.  Her doctors recommended focusing on quality of life with her limited time remaining, and she was given do-not-resuscitate forms. She quit her job as a pastry chef and her mother and brother moved nearby to be with her.
"I felt completely hopeless," she recalled. "To me, it wasn't so much facing death as it was leaving my family."

Pictures from the time show a petite young woman in an oxygen mask, under five feet tall and weighing as little as 66 pounds. She had a habit of showing off for pictures: one arm flexed, the other tethered to an IV pole.
To her doctors' surprise, she grew stronger and was eventually listed for a transplant, adapting to the fraught routine of waiting for a lung to become available.  
.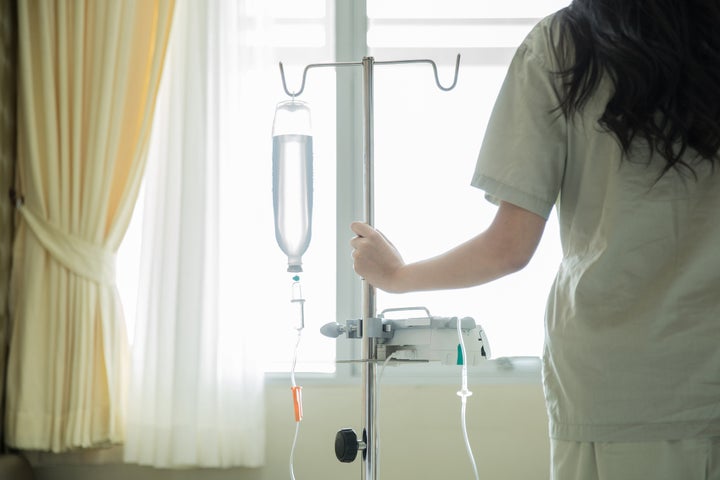 .
.
Click link below for article:
https://www.huffingtonpost.com/entry/women-organ-transplants-disparity_us_5aec8975e4b0c4f193223b87
.
__________________________________________