Click link below picture
.
On Wednesday, Gina Haspel, a veteran CIA officer who reportedly oversaw a secret prison in Thailand where an alleged terrorist was waterboarded and later helped destroy videotapes documenting interrogation sessions, will make the case to a Senate committee that she should be confirmed to be the director of the spy agency.
It will be the first time that Haspel, who has spent years undercover, will speak publicly about her career, and some lawmakers are urging the CIA to declassify documents that explain her role in the torture program. Haspel, the current acting director of the CIA, has never publicly atoned for her involvement in the now-defunct interrogation operation and the subsequent cover-up. If confirmed, she will serve under a president who campaigned on bringing back "a hell of a lot worse than waterboarding."

When Haspel appears before the Senate committee for her confirmation hearing, lawmakers will not just be evaluating her record. They will be deciding whether overseeing torture is disqualifying. Because most of the people who were tortured by CIA officials, at times under Haspel's watch, cannot tell their stories, HuffPost asked several people who have been waterboarded as part of mock interrogations or military training to describe the experience. (The military quietly banned the use of waterboarding in training in 2007 because it was too brutal, HuffPost reported in March.)
.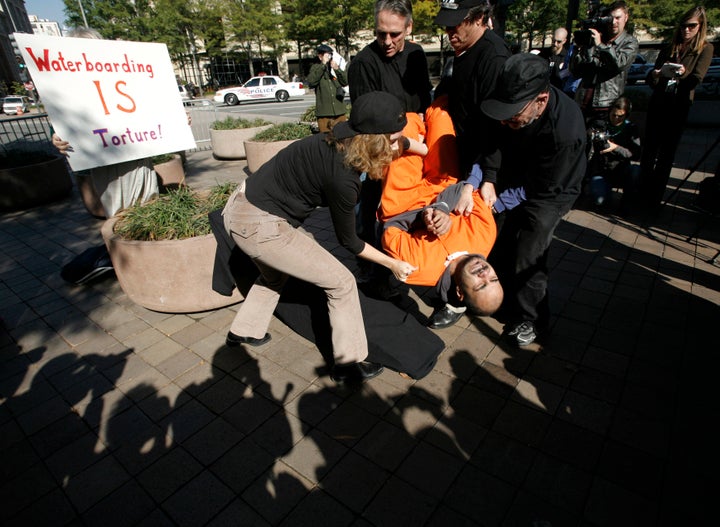 .
.
Click link below for article and video:
https://www.huffingtonpost.com/entry/what-waterboarding-is-really-like_us_5ab3b4bae4b008c9e5f4d6b5
.
__________________________________________