Click link below picture
.
New York Attorney General Eric Schneiderman (D) announced his resignation on Monday, just hours after a shocking report in The New Yorker detailed four of his former romantic partners' accusations of physical abuse.
"It has been my great honor and privilege to serve as Attorney General for the people of the State of New York," Schneiderman said in a statement late Monday. "In the last several hours, serious allegations, which I strongly contest, have been made against me. While these allegations are unrelated to my professional conduct or the operations of the office, they will effectively prevent me from leading the office's work at this critical time."

He said he would officially resign at the close of business on Tuesday.
On Monday, Michelle Manning Barish and Tanya Selvaratnam went on the record to say that Schneiderman, 63, "repeatedly hit them, often after drinking, frequently in bed and never with their consent." In one instance, Manning Barish said Schneiderman told her that "if you ever left me, I'd kill you."
.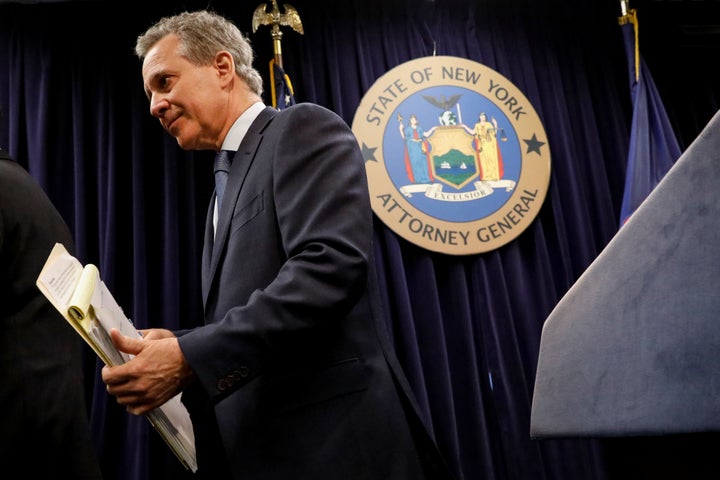 .
.
Click link below for article:
https://www.huffingtonpost.com/entry/eric-schneiderman-resigns_us_5af0e552e4b041fd2d2a10b2
.
__________________________________________