Click link below picture
.
The US Olympic Committee is once again being accused of ignoring reports of sexual assault at the expense of female athletes. This time, two American taekwondo legends are at the center of the lawsuit.
Four women who trained with Olympic gold medalist Steven Lopez and his brother, former Team USA coach Jean Lopez, accused the pair of assault, rape and other misconduct in a federal lawsuit filed Friday in Denver, Colorado.

.

The class-action lawsuit accuses USOC and USA Taekwondo of knowingly participating in sex trafficking by allowing the Lopez brothers to sexually abuse the plaintiffs and numerous other young women as they traveled around the world — representing and enriching the two organizations in the process.
.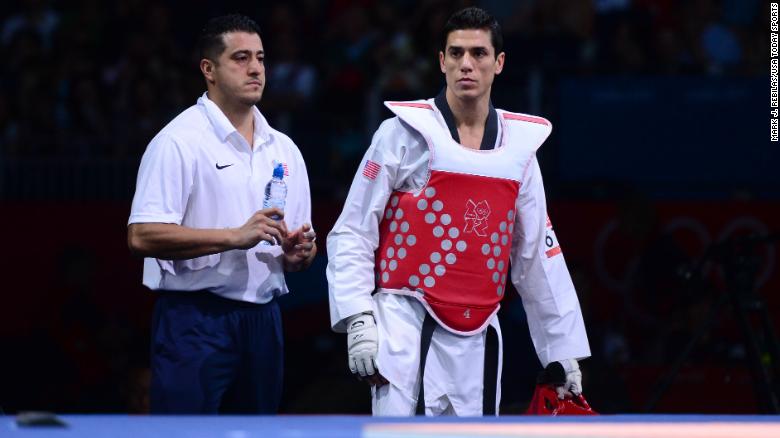 Team USA coach Jean Lopez, left, and his brother Steven at the 2012 London 2012 Olympic Games.
.
.
Click link below for article:
https://www.cnn.com/2018/05/07/us/taekwondo-lopez-brothers-lawsuit/index.html
.
__________________________________________