Click link below picture
.
On red carpets and in dozens of news articles, actors associated with Woody Allen have fielded tough questions about their decision to work with a director who's faced allegations of sexually abusing his daughter, Dylan Farrow. Some actors have expressed intense regret; others have been shamed for standing by their choices.
But questions about Allen's conduct don't seem to have troubled New York City's elite society. You don't have to look farther than the Upper East Side's lavish Carlyle Hotel for evidence.

On Monday nights, for just $165 a head ($120 if you sit at the bar), patrons can watch Allen play the clarinet in one of the hotel's intimate, jacket-required restaurants. As diners enjoy $235-per-ounce caviar and $23 cocktails, Allen and the Eddy Davis New Orleans Jazz Band play for nearly an hour and a half, in a weekly residency, year after year, at the iconic hotel.
During two recent performances, one in February and one in April, it was clear that legions of Allen fans will still come to see him perform, even as the Me Too movement continues to have far-reaching impact. Earlier in April, The New York Times and The New Yorker shared a Pulitzer Prize for their reporting on rampant sexual misconduct in the entertainment industry.
.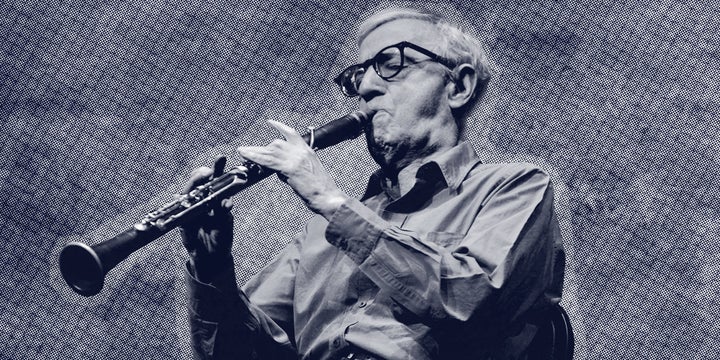 .
.
Click link below for article:
https://www.huffingtonpost.com/entry/woody-allen-concert_us_5ae0b1e8e4b02baed1b59a56
.
__________________________________________