Click link below picture
.
U.S. broadcaster Dick Enberg, who charmed sports fans with his "Oh My!" declaration as he called some of the most memorable sporting events during the last five decades, died on Thursday, ESPN reported. He was 82.
Enberg was found dead at his home in San Diego. His wife Barbara told the San Diego Union-Tribune that her husband failed to catch a Thursday flight to Boston, where they were supposed to meet.
"He was dressed with his bags packed at the door," she said. "We think it was a heart attack."
.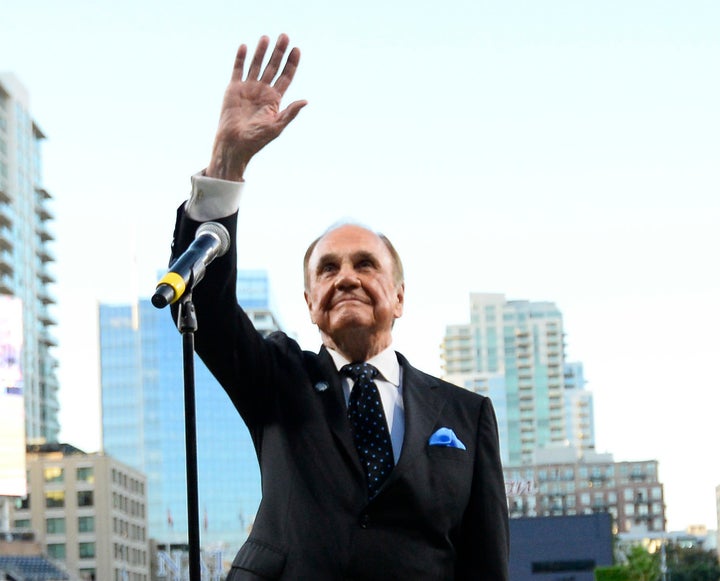 .
.
Click link below for article and video:
https://www.huffingtonpost.com/entry/dick-enberg-dead-sportscaster_us_5a3cb30fe4b06d1621b35efe?ncid=inblnkushpmg00000009
.
__________________________________________