Click link below picture
.
Larry Nassar was sentenced to 60 years in federal prison Thursday on child pornography charges. The former USA Gymnastics and Michigan State University doctor knowingly collected 37,000 images and videos of child pornography as early as 2003.
U.S. District Judge Janet Neff gave Nassar the toughest sentence possible. Nassar will consecutively serve 20 years for each of the three federal charges against him.
"He has demonstrated that he should never again have access to children," Neff said in the Grand Rapids, Michigan, courtroom.
.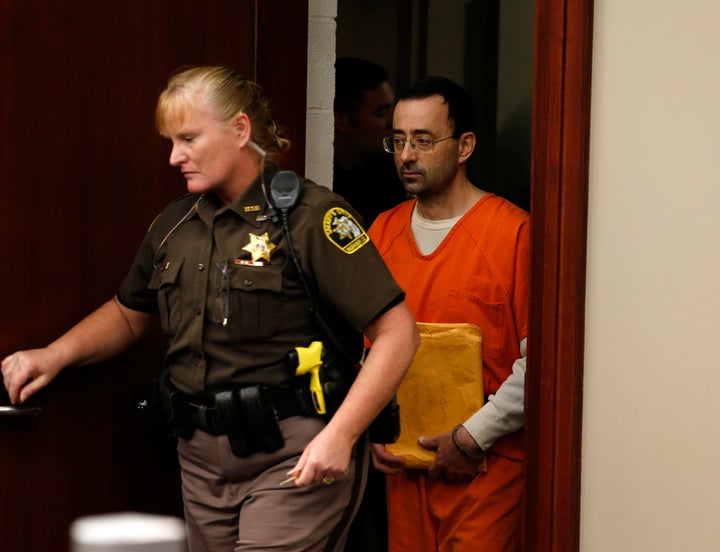 Nassar arrives in court on Nov. 22, 2017.   JEFF KOWALSKY via Getty Images
.
.
Click link below for article and video:
https://www.huffingtonpost.com/entry/larry-nassar-gymnastics-child-pornography_us_5a29751ee4b0b185e53a0f98
.
__________________________________________