Click the link below the picture
.
I'm in my mid-30s and child-free by choice. I'm struggling to maintain friendships with people who have kids. Understandably they need to prioritize their children but more and more I find myself unable to have conversations with them. I like my friends' kids but often end up caring for them alongside the parents when I don't feel comfortable doing this in case I get it wrong. I've had friends thank me for helping them with childcare when I thought we were meant to be socializing.
It's hard to see incredible women lose their confidence and doubt themselves when they become parents. I don't know how to support them, other than telling them they're good parents and not to give themselves a hard time. I don't want to add to their stress by saying I'm feeling distant from them.
I understand friendships change and I'm happy for my friends who are pursuing these life stages. I just fear that I won't be able to connect with them anymore, especially when they have limited time to socialize and understandably have limited headspace to connect with me.
.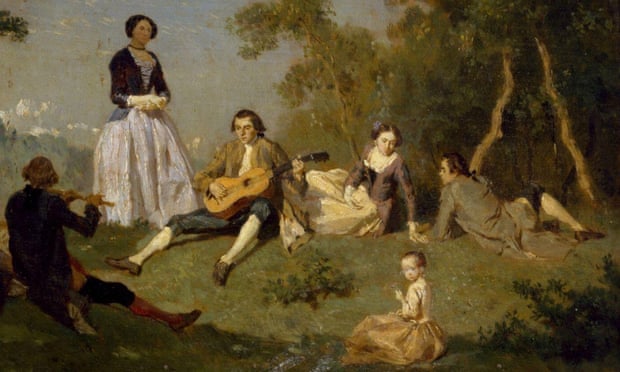 Jean Pezous (1815- 1885), A Picnic Scene Photograph: Alamy
.
.
Click the link below for the article:
.
__________________________________________