Click the link below the picture
.
Back in March, the Australian singer Hatchie tweeted: "Why are pop songs with a bridge a dying breed?" She wasn't the only one pondering that question; it was a sentiment that would be echoed in a post by the TikTok musician Boy Jr in August, who – to the tune of Video Killed the Radio Star – told her 300,000 followers that the very platform she was posting from had, along with streaming services and algorithms, "killed the bridge in pop songs". In another TikTok post that garnered 100,000 likes in November, user, R00keries wrote "shoutout to every artist that still writes bridges in their songs … they're the best part and I hate that they're going away".

Indeed, if you have listened to pop music at all in the past few years, you may have noticed that something is missing. The bridge – that part of the song where verse and chorus give way to an alternate section that ramps up the tension (or the fun) – is seemingly on the wane. Where a big, barnstorming section – perhaps complete with an epic key change, a la Céline Dion's My Heart Will Go On or, er, Avril Lavigne's Sk8er Boi – may have once been de rigueur, these days you often just get another verse or a moody final chorus. Bridge-free hits of recent years have included the country-inspired smash Old Town Road by Lil Nas X, Gayle's pop-punk breakout single ABCDEFU, and Harry Styles's Late Night Talking, whose muzak-y R&B sound largely loops for its three-minute running time.

Of all of the UK No 1 singles in 2022, only a handful have a definitive bridge – among them Kate Bush's 1985 hit Running Up That Hill, which found viral success again thanks to Stranger Things. On his heartstring-tugging single Forget Me, Lewis Capaldi offers a redo of the chorus, and even Taylor Swift – often acclaimed as the contemporary queen of the bridge by pop fans (and Time magazine), for tracks such as All Too Well and Cruel Summer – opted for a third verse on her No 1 single Anti-Hero, rather than going into full-on key-change mode.

It is a trend that hasn't gone unnoticed by those in the know, with none other than Sting calling out the seeming dearth of bridges in a 2021 interview with the music producer and YouTuber Rick Beato. "The structure is slightly simpler now … it's more minimalist," he said. "The bridge has disappeared. For me, the bridge is therapy … the structure is therapy. In modern music, most of it, you're in a circular trap … You're not getting that release."
.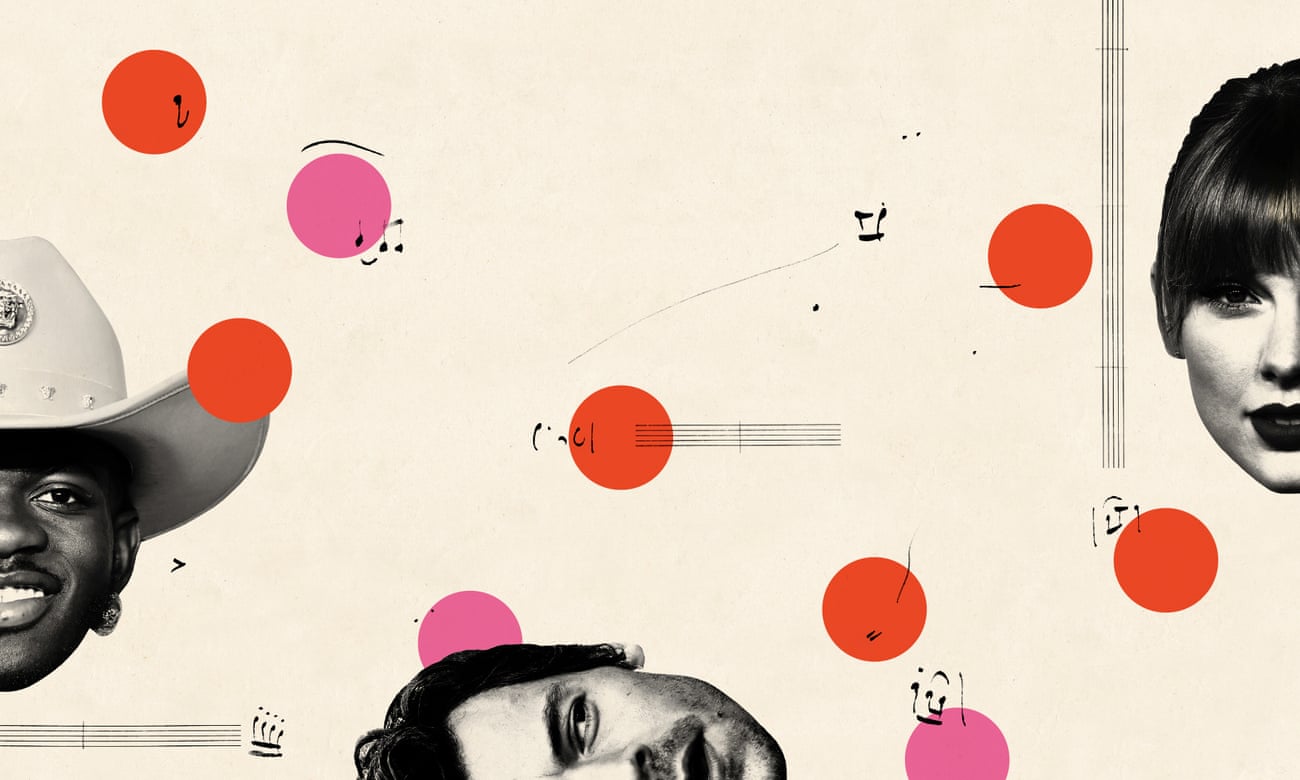 A bridge too far? … Lil Nas X, Harry Styles, and Taylor Swift. Illustration: Cristiana Couceiro/The Guardian
.
.
Click the link below for the article:
.
__________________________________________