Click the link below the picture
.
Children not eligible for free school meals are coming to school with moldy bread, empty wraps, and in some cases nothing at all, according to teachers who told the Guardian they had never seen such desperation in the communities they serve.

The harrowing accounts of widespread hunger in classrooms come as analysis by the Liberal Democrats found more than 100,000 children in England may be missing out on free school meals (FSM) at a time when costs have soared.

"The government is snatching school lunches away from children by stealth," said Munira Wilson, the education spokesperson for the Liberal Democrats. She argued that had the £7,400 limit on household earnings been increased in line with inflation, it would now be set at £8,575, making up to 110,000 more children eligible.

School leaders say they are shocked by the pitiful packed lunches they are seeing in classrooms as desperate parents struggle to feed their children. One pupil brought in a cupful of leftover plain rice, and another brought nothing but a small tub of dry breakfast cereal.

Others come to school with a single chocolate bar, after parents give them a pound to buy something for lunch, while many from low-income families arrive in class tired and listless because their stomachs are empty.
.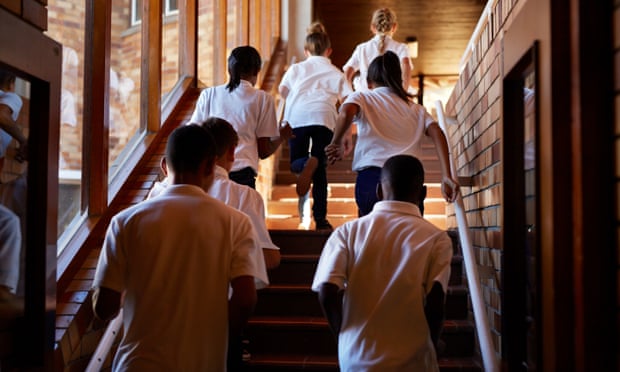 Young students running up stairs at the school Photograph: Klaus Vedfelt/Getty Images
.
.
Click the link below for the article:
.
__________________________________________