Click the link below the picture
.
The holidays may be the most wonderful time of the year, but entertaining during them is stressful. "Sometimes the moment overwhelms people, and they forget to focus on the important thing, which is human connection," says Daniel Post Senning, co-president of the Emily Post Institute and great-great-grandson of famed manners expert Emily Post. "The point of etiquette is to focus on relationships, and if you can do that during the holidays, you'll be in good shape."

In October, Senning and his cousin Lizzie Post marked the centennial of Emily Post's Etiquette with the release of the guide's 20th edition. It covers everything from thank-you notes (still relevant!) to how much to tip in a ride-share (10% to 20%). Senning spoke with Bloomberg Pursuits about avoiding common mistakes during festive entertaining.

The only wrong response to an invite is no response.

Hosts can take a no, but the guest who doesn't reply is the biggest challenge. The place where people get into trouble is anxiety about coming and going, so be clear about expectations, both as a guest and a host, especially for overnight invitations—when am I supposed to arrive and when am I supposed to leave? The old expression that fish and house guests start to stink after three days is worth keeping in mind.
.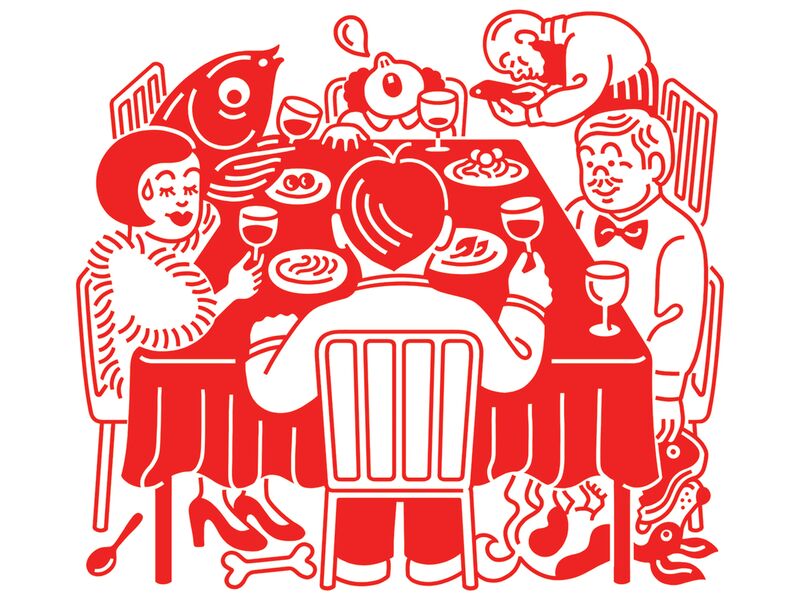 Illustration: Tomi Um
.
.
Click the link below for the article:
.
__________________________________________