Click the link below the picture
.
If alien astronomers observed our solar system from a distance 4.5 billion years ago, they would have seen a star surrounded by primordial gas and dust. That material, arranged in a narrow but dense disk, whirled round and round the young star. Over time, its particles collided and formed clumps. Gravity smoothed the jagged edges of the biggest ones to make planets and moons, and left the bits and pieces to become asteroids and comets.

The same process happens around other stars across the universe. We can even take a snapshot of it with the help of powerful telescopes. It doesn't look like much, but that small, flying-saucer-looking thing in the image at the top of this article is a planetary system in the making. The little bright bulb in the darkness, encircled in its own ring of dust and gas, is known to astronomers as a protoplanetary disk. This is what our cosmic home looked like in the beginning, long before its star became known, to a bunch of life-forms on the third planet from the center, as the sun.

This work in progress is situated in the Orion Nebula, a luminous cloud of interstellar gas and dust about 1,500 light-years away. Its star is about 1 million years old—a baby, in astronomy terms. The dust around the star blocks the light from the bright nebula in the background, rendered here in gray, so the planetary disk appears in silhouette. The faint, fuzzy orb nestled within is not the star itself but rather starlight shining off the halo of dust around it, according to Mark McCaughrean, an astronomer and senior adviser for science and exploration at the European Space Agency. This is one of the most tantalizing environments in the cosmos, where small particles will eventually transform into full-blown worlds.
.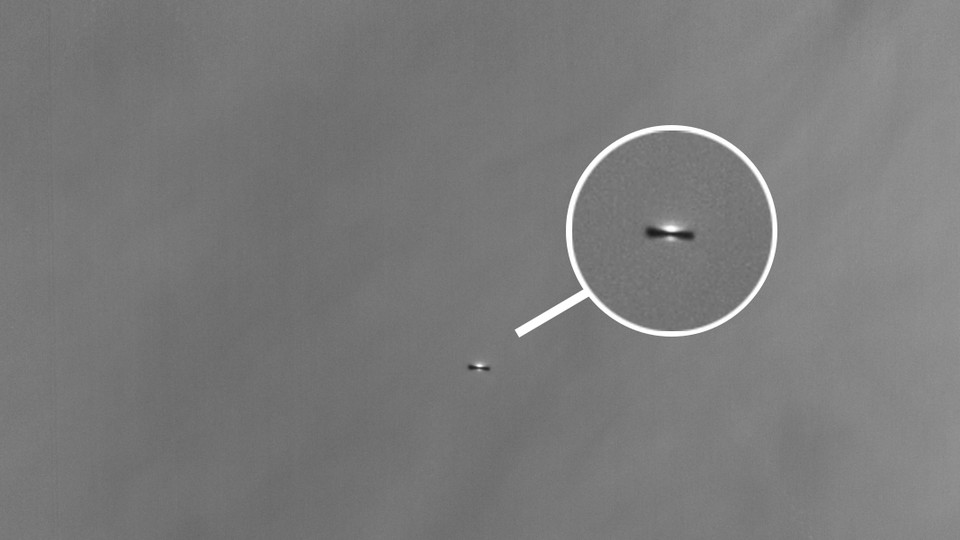 Mark McCaughrean and Sam Pearson of the European Space Agency / JWST / NASA / ESA / CSA
.
.
Click the link below for the article:
.
__________________________________________