Click the link below the picture
.
Whether it's Megan and Thomas Markle or Britney and her teen sons, celebrity family feuds are having a moment. Nevertheless, with roughly 10 percent of Americans estranged from a parent or child, you very likely know someone in your own life with parental problems.

Therapists and researchers believe that rifts in families are becoming more common, particularly with adult children stopping contact with one or both parents. A study in 1997 explored family relationships in later life and found that 7 percent of adult children had cut ties with their mother and 27 percent from their father. In 2020, research by sociologist Karl Pillemar showed that 1 in 4 Americans are estranged from their families—roughly 67 million people.

Simone Bose is a relationship therapist based in London. She deals with family issues every day in her practice, including estrangement, with her clients coming from a range of backgrounds and circumstances.

"It's never an easy decision," she told Newsweek. "It's the hardest thing in the world to separate yourself from your parents.

"They were your everything as a child, and no matter what age they are your parents can be huge in your life.
.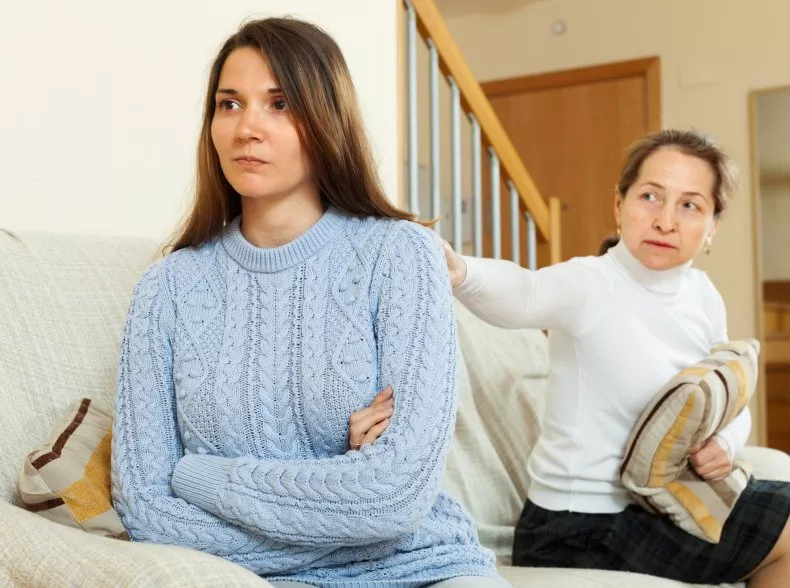 A stock photo of an adult daughter giving her mother the silent treatment, while her mother places her hand on her shoulder. Toxic and narcissistic behaviors are just one reason why adult children are distancing themselves from their parents. JackF/iStock/Getty Images Plus
.
.
Click the link below for the article:
.
__________________________________________