Click the link below the picture
.
As restaurants and bars slowly open back up and group outings have returned, I, Jazmín Aguilera, find myself wondering how it is that we as a society have lived through a deadly pandemic and reorganized our whole way of life — and have yet to definitively decide on what's acceptable etiquette for splitting a dinner check.

Of course, that's not for the lack of options available. There are countless tools and resources for money transfers or bill sharing, and very little resistance to incorporating Venmo or cash apps into our social lives. But those tools come into play after a group has decided on how to settle up.

Despite how easy it is to pay for your share, the social nuances of deciding how the check will be split are not so easy to sort out. Some folks want to pay for themselves only. Other folks don't mind an even split to make the server's life a little easier. Others prefer the most chaotic option: Oh, don't worry about it. You just get the next one.
.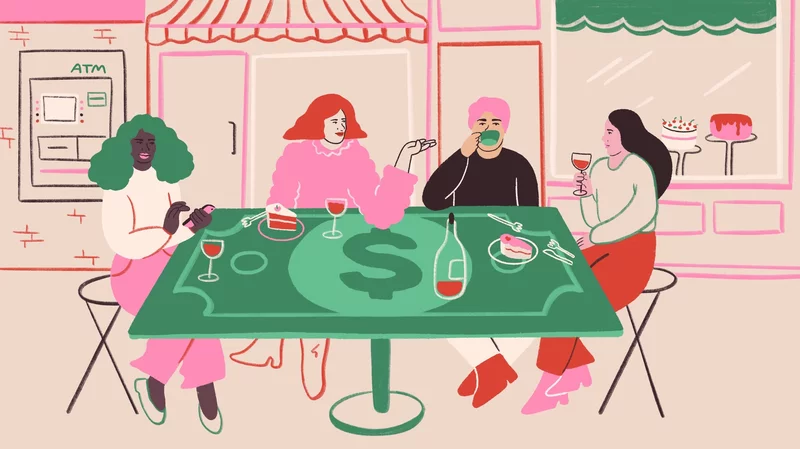 Sol Cotti for NPR
.
.
Click the link below for the article:
https://www.npr.org/2021/12/02/1060996322/how-to-talk-about-money-privilege?utm_source=pocket_collection_story
.
__________________________________________