Click the link below the picture
.
Last week, publisher Aspyr officially acknowledged the existence of a game-breaking glitch in the recent Switch port of Star Wars: Knights of the Old Republic II. That glitch, which crashes the game after the "Basilisk Crash" cutscene on the planet Onderon, has the inconvenient side effect of making the Switch version completely unbeatable.

While Aspyr promised this game-breaking glitch would be fixed in the game's next downloadable patch, plenty of game developers in the past haven't had that option. KOTOR II on the Switch is the latest in a long line of games that were literally impossible to complete (or to get a full, 100 percent completion rate) when they launched.

Here, we're not talking about games like The Sims or Tetris that are designed not to have a win condition and/or always end in failure for the player (though some games that seem like they fall in that category are surprisingly beatable). We're also not talking about games where the player is forced to reset after accidentally stumbling into an in-game predicament where they can no longer make progress (TV Tropes has a massive list of games that fit this description).

No, instead we're talking about games that are supposed to be beatable but, for one reason or another, can't be fully completed regardless of what the player does (short of using external cheats). While gaming's short history has seen plenty of these games, here are a few notable examples that should make Aspyr feel a little better about its recent KOTOR problems.
.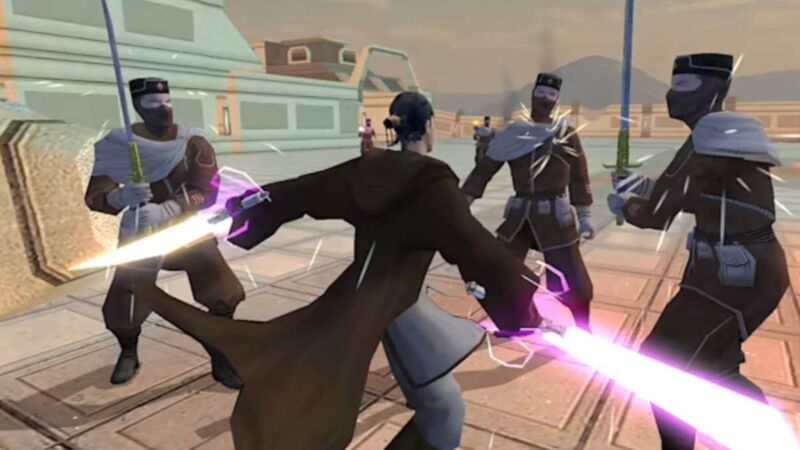 A promised patch should soon allow KOTOR II players to beat the game on Switch.
.
.
Click the link below for the article:
.
__________________________________________