Click the link below the picture
.
Sadness. Disappointment. Frustration. Anger. These are some of the reactions from LGBTQ+ astronomers over the latest revelations regarding NASA's decision not to rename the James Webb Space Telescope (JWST), given that the agency long had evidence suggesting its Apollo-era administrator James Webb was involved in the persecution of gay and lesbian federal employees during the 1950s and 1960s.

The new information came to light late last month when nearly 400 pages of e-mails were posted online by the journal Nature, which obtained the exchanges under a Freedom of Information Act (FOIA) request. Since early last year, four researchers have been leading the charge for NASA to alter the name of the $10-billion flagship mission, launched in December 2021, which will provide unparalleled views of the universe. The e-mails make clear that, behind the scenes, NASA was well aware of Webb's problematic legacy even as the agency's leadership declined to take his name off the project.

"Reading through the exchanges, it seems that LGBTQ+ scientists and the concern we raised are not really what they care about," says Yao-Yuan Mao of Rutgers University, who maintains the online Astronomy and Astrophysics Outlist of openly LGBTQ+ researchers.
.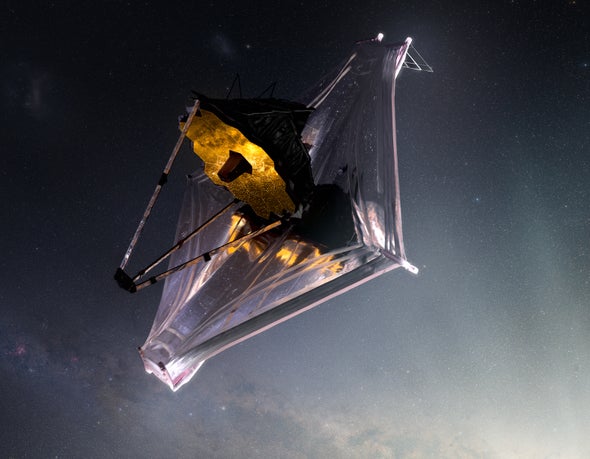 Artist's conception of the James Webb Space Telescope. Credit: NASA GSFC/CIL/Adriana Manrique Gutierrez (CC BY 2.0)
.
.
Click the link below for the article:
.
__________________________________________