Click the link below the picture
.
Fusing particles together

Nuclear fusion is the merging of two atomic nuclei into one compound nucleus. This nucleus then breaks apart and releases energy in the form of new atoms and particles that speed away from the reaction. A fusion power plant would capture the escaping particles and use their energy to generate electricity.

There are a few different ways to safely control fusion on Earth. Our research focuses on the approach taken by JET – using powerful magnetic fields to confine atoms until they are heated to a high enough temperature for them to fuse.

The fuel for current and future reactors are two different isotopes of hydrogen – meaning they have the one proton, but different numbers of neutrons – called deuterium and tritium. Normal hydrogen has one proton and no neutrons in its nucleus. Deuterium has one proton and one neutron while tritium has one proton and two neutrons.

For a fusion reaction to be successful, the fuel atoms must first become so hot that the electrons break free from the nuclei. This creates plasma – a collection of positive ions and electrons. You then need to keep heating that plasma until it reaches a temperature over 200 million degrees Fahrenheit (100 million Celsius). This plasma must then be kept in a confined space at high densities for a long enough period of time for the fuel atoms to collide into each other and fuse together.
.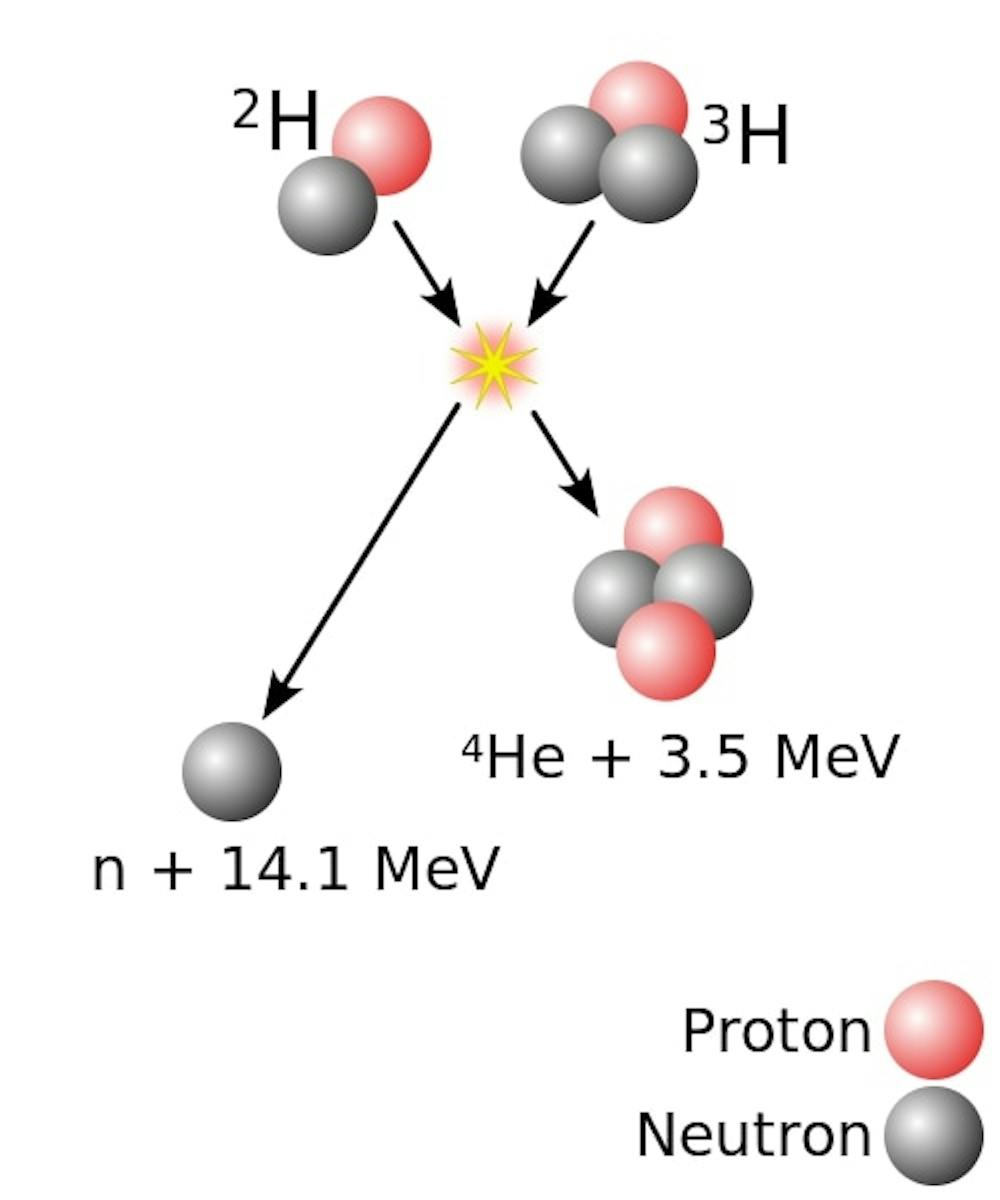 Fusion reactors smash two forms of hydrogen together (top) so that they fuse, producing helium and a high-energy neutron (bottom). Wykis/WikimediaCommons
.
.
Click the link below for the article:
.
__________________________________________