Click the link below the picture
.
Amid the triple crisis of the war in Ukraine, the still-raging pandemic and escalating inflation, climate scientists have just pulled off a truly impressive achievement. They have stood firm and persuaded the world's governments to agree to a common guide to solving the climate emergency. Despite the despair of mounting global problems, the release of the latest report from the Intergovernmental Panel on Climate Change shows some grounds for hope.

After the recent reports on the causes and effects of climate change, this one covers solutions – with a summary signed off by the world's governments. The summary is blunt and clear, and in many places acknowledges realities that scientists and campaigners have known for years but governments often avoided directly admitting.

First, it is clearly acknowledged that North America and Europe have made the greatest contribution to the crisis we are living through, by producing by far the most carbon dioxide emissions since the industrial revolution.
.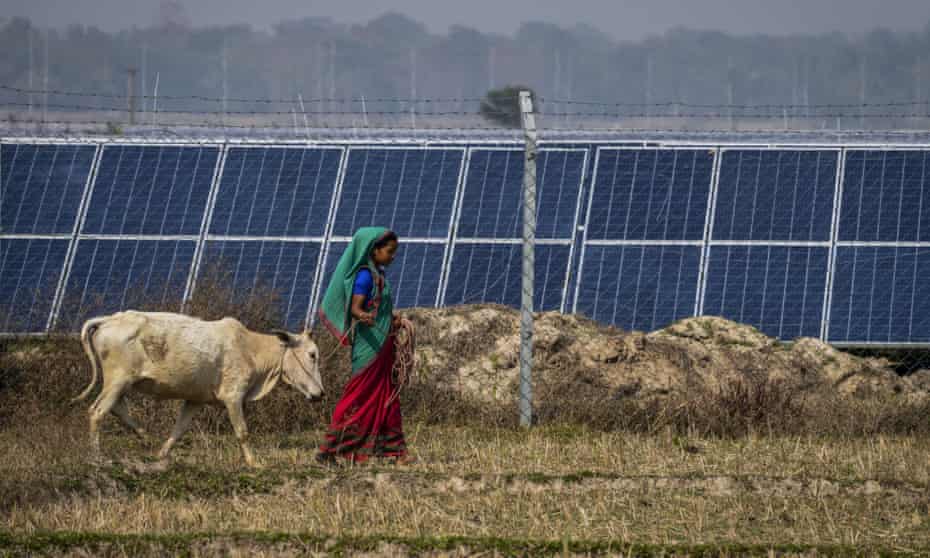 A solar power plant on Karbi tribal land in Assam state, India, February 2022. Photograph: Anupam Nath/AP
.
.
Click the link below for the article:
.
__________________________________________