Click the link below the picture
.
People are asking all kinds of questions about me and Vladimir Putin. Questions like: "How well do you guys know each other?"… "How serious is this bromance?"… and, "Are you actually saying you wouldn't defend our allies in the Baltic States if Putin sends the tanks in?"
Well, let me just say this: Putin is a leader. And I think we've all seen that topless picture of him riding a horse. I'll stop there.

I know some people were upset this week when I suggested that the Russians should launch a malicious cyberattack on Hillary Clinton in an effort to help me become President. But I was just being sarcastic! I'm definitely not on Putin's payroll. OK, maybe the Russians did get my attention when Russian oligarch Dmitry Rybolovlev bought a Palm Beach estate from me in 2008. Some haters are asking if this was some kind of secret payoff from Moscow. But really I just made a terrific deal. I paid $41 million for the property at the height of the market and flipped it for $100 million in the midst of the biggest real estate collapse in Florida history. I'm such a great dealmaker! I definitely don't owe Russia anything in return for that much-needed cash infusion in the middle of the crash! And I most certainly did not strike a secret deal with Putin when I was in Moscow for the Miss Universe contest in 2013.

An old article I overlooked
.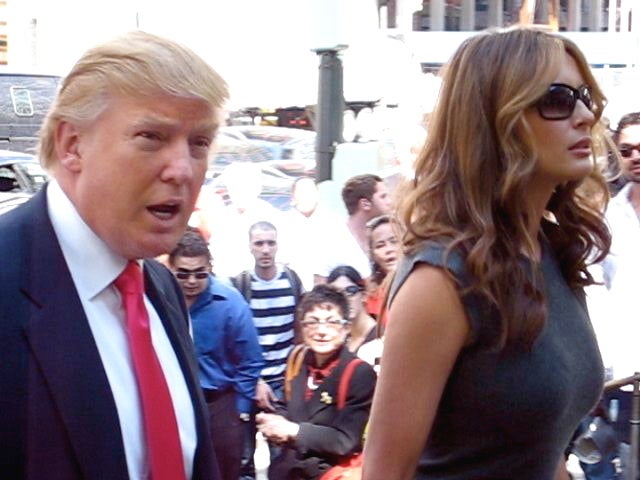 I was attracted to Melania purely because of her academic credentials, which later turned out to be falsified
By Boss Tweed (Flickr) [CC BY 2.0 (http://creativecommons.org/licenses/by/2.0)%5D, via Wikimedia Commons
.
.
Click the link below for the article:
.
__________________________________________