Click the link below the picture
.
George Zimmerman is selling the gun he used to kill Trayvon Martin, an unarmed black teenager, during a 2012 confrontation in Sanford, Florida.
"I'm a free American," he told Fox 35 in Orlando. "I can do what I like with my possessions."

Zimmerman wrote in the auction description of the Kel-Tec PF-9 9mm handgun that he plans to use some of the money to "fight BLM violence against Law Enforcement officers, ensure the demise of Angela Correy's [sic] persecution career and Hillary Clinton's anti-firearm rhetoric."
Angela Corey is the Republican state attorney who charged Zimmerman with second-degree murder in the Martin shooting.

An old article I overlooked
.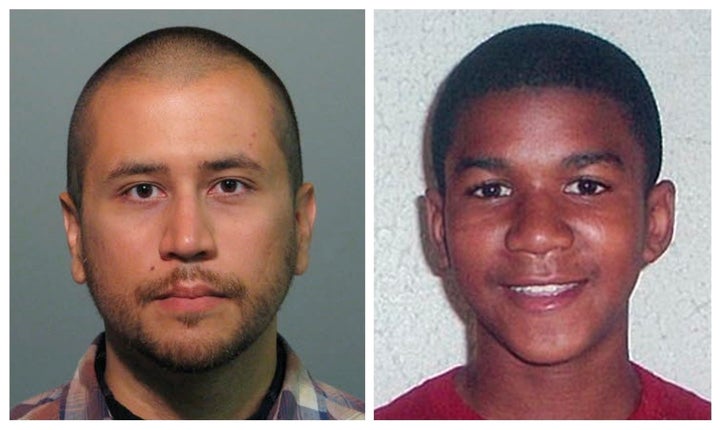 George Zimmerman (left) shot and killed Trayvon Martin (right) in February 2012, but claimed self-defense and was acquitted of second-degree  murder charges the following year. He is now selling the handgun used in the shooting.
Handout/Reuters
.
.
Click the link below for the article:
.
__________________________________________