Click the link below the picture
.
New York City rats can be big, and because of some yucky research, we now know just how big.

Matthew Combs, a doctoral student at Fordham University, and his colleagues collected hundreds of rats for an ongoing study to determine how the creatures colonize. But in the process, they've given us a better idea of how the rodents can range in size.

No, New York City rats aren't as big as cats (at least the well-fed domestic ones), as Gotham mythology would have it. However, the vermin are of a heft that will give you nightmares in a New York minute.

Combs recently showed off the biggest catch to The Huffington Post — a 675-gram (nearly 1 1/2 pounds) monster. It's right here to disgust/terrify/fascinate you.
There's good news for musophobia sufferers. If you're concerned that there's some mutation out there, resulting in rodents of a gargantuan size, well …

"I do not think there are any 3-pound rats in the city," Combs told The Huffington Post last week. "There seems to be a physiological limit to their size at about 2 pounds. I would need some physical evidence to believe they can get any larger."
.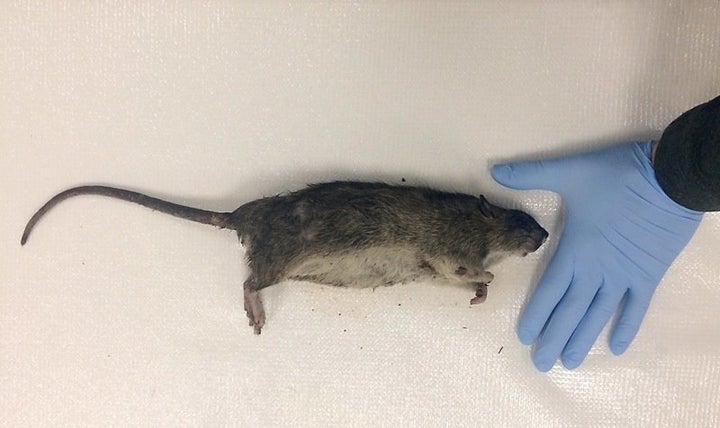 This rat was the largest captured during a recent study.
Matthew Combs
.
.
Click the link below for the article:
.
__________________________________________